July 16, 2019
About the Variety Show!
By Pamela Nestor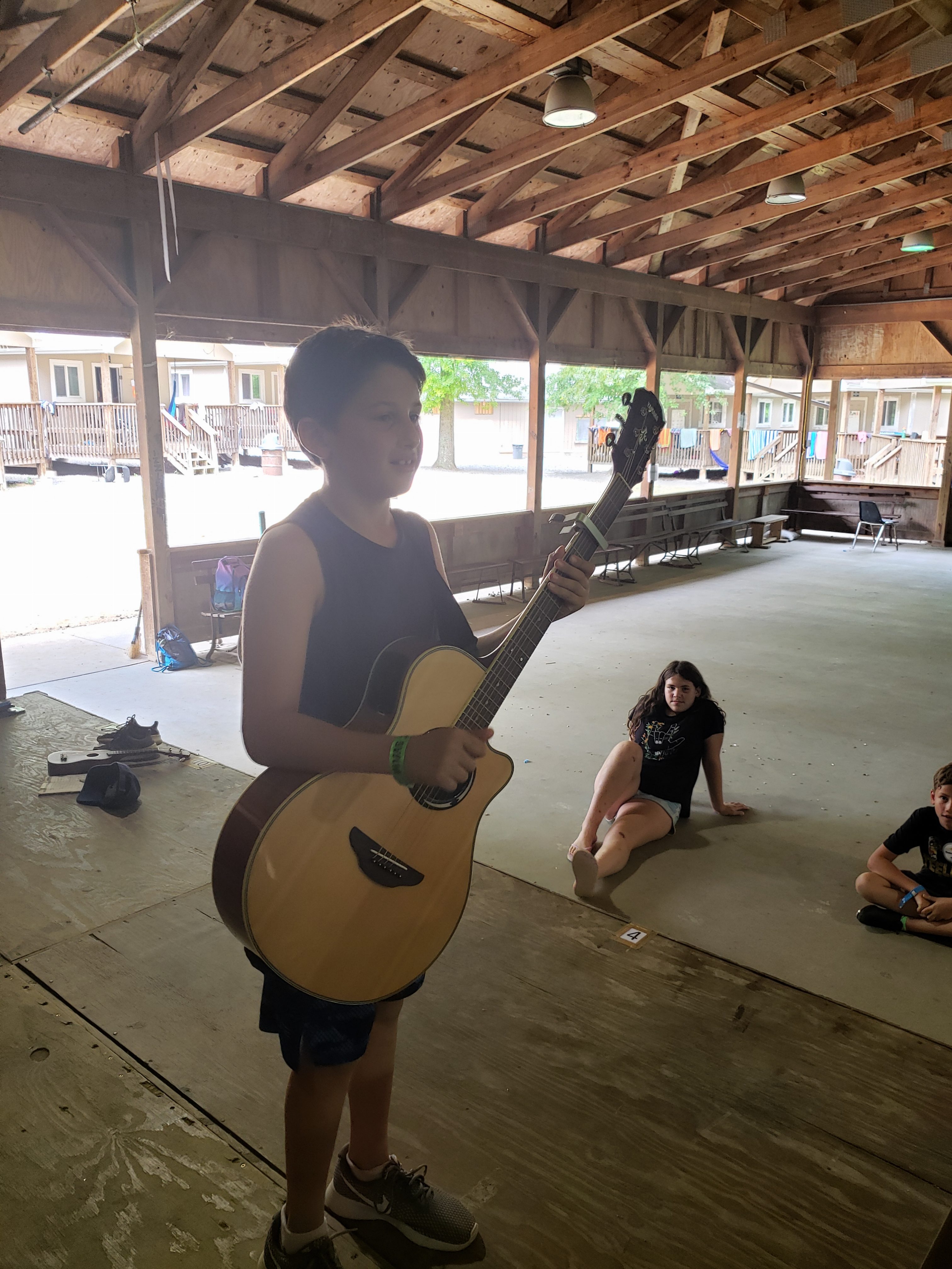 Variety show auditions were held in the playhouse after lunch today. Everyone is super excited for this year's performance! Each camper that wants to be in the show sang a song of their choosing, or just Happy Birthday; they also performed any additional talent they wanted to show theater specialist Madison Martin. These included Latin infusion dancing, tap dancing, and guitar playing.
She then separated them into small groups based on their voices, and they sang another song to decide if they will perform together. In addition to the opening and closing singing numbers, everyone will have one solo, which could be singing, dancing, playing an instrument, or performing a monologue!
After auditions, Martin set to work organizing the show. Her goal is to provide the camp with an entertaining show that also educates the performers and facilitates their interests. Campers in the show have expressed interest in backstage work, prop making, singing, reading sheet music, choreography, and confidence building!
Rehearsals are every other day until the last week of camp when they'll perform. She chose the songs based on popular Broadway songs because they fit well with the campers' vocal ranges and will help them grow as performers.