COVID-19 and EKC 2021 Plans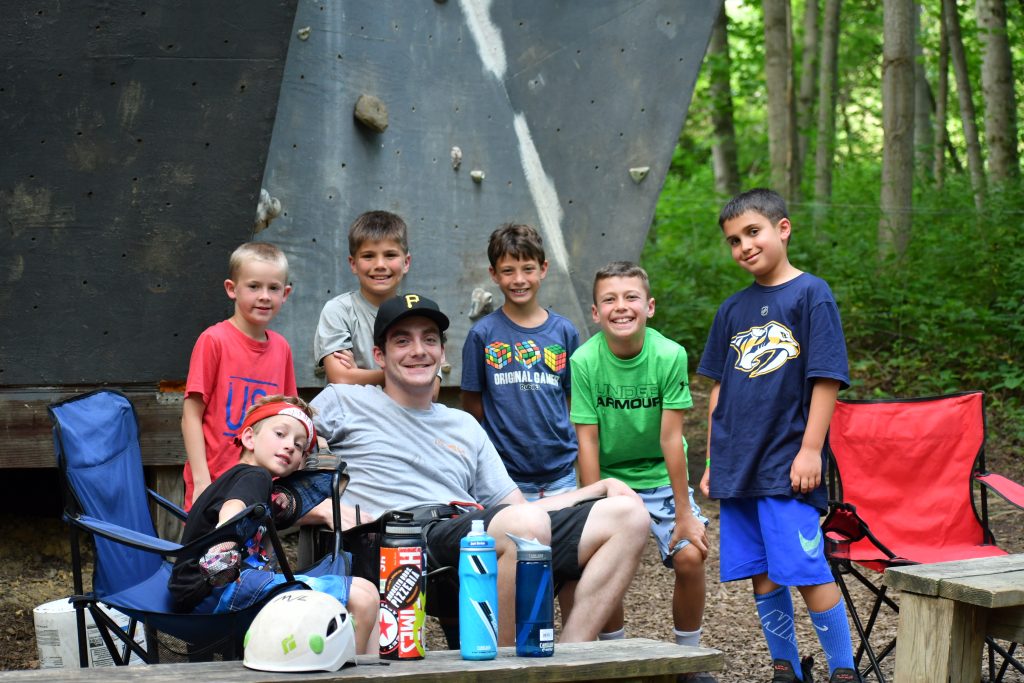 Updated April 9, 2021
What will EKC 2021 look like?
We know that there is a lot of time between today and June 2021 and that there still remains quite a bit of uncertainty around COVID-19, but it is just the right time for us to begin our process of diligent preparation for a safe and healthy summer when campers and staff will get to enjoy EKC together in the most responsible way possible. With time to plan for the 2021 summer in today's environment, we wanted to give you a clear idea of what steps are already being taken to ensure the EKC experience is a safe one and a typical fun sleepaway camp summer!
Our preparations and ultimately our programs will utilize the best practices published by the CDC and American Camp Association, as well as our own experiences running a series of EKC Family Retreats this summer, our Fall Camp this past October, and the JCC's running of their Day Camp, Early Education, and All Day @ The J programs. Prior to their start, each of these programs went through intense planning sessions with the Pittsburgh Regional Health Initiative, a nationally recognized leader in quality improvement for healthcare institutions. We have developed and shared a "EKC Summer 2021" Playbook, which will provide EKC families with information about how we are adapting our policies and procedures to mitigate the risk of COVID-19 during Summer Camp. This "Playbook" is available for registered families on their forms dashboard, available through CampMinder. As information is revised and updated so too will this playbook to reflect the most current guidance provided by national and local health authorities.
We recognize, however, that no level of preparation allows us to guarantee that COVID-19 will not be present at EKC, but we are confident in our ability to run this program in a safe and meaningful way and to respond appropriately to prevent the spread of any disease, including the isolation of any camper or staff member who doesn't feel well and/or shows symptoms of COVID-19.
Our goal will be to provide a similar experience to EKC summers of the past, with multiple session options, engaging activities both in and outside of Camp, while creating opportunities for social interaction that are hard to come by right now. We know how important your camper's experience will be next summer after over a year of constant change in routines, physical distancing and increased time in front of computers, tablets, and other electronic devices. We will remain flexible in our planning for the summer and will be prepared to quickly pivot based on the recommendations from health officials in Pennsylvania and West Virginia.
Prior to arriving at Camp
In order to mitigate the risk of COVID-19 being brought into Camp, we will ask all campers and staff to take additional safety measures prior to their arrival.  These include periods of quarantine, COVID tests, and personal travel to Camp.  
Quarantine
All campers must begin to self-quarantine 5 days prior to taking their pre-camp COVID-19 test (see COVID-19 Test below). During the quarantine, we ask that your camper avoid physical contact with anyone outside of their household, unless absolutely necessary. If travel is essential, and cannot be avoided, please contact Aaron Cantor to discuss the situation. In addition, we ask other household members to take appropriate prevention measures (wearing a mask, staying 6 feet away from other people, and washing hands with soap and water frequently) during the camper's quarantine period.
Non-Essential Travel
All campers and staff should avoid any non-essential travel for the entire quarantine period.  If travel outside of the home is absolutely necessary, a face mask should be worn at all times.
COVID-19 Test
A PCR COVID-19 test continues to be the most often recommended way to detect the presence of the virus, especially when symptoms are not present. For this summer, we will be requiring that, no earlier than 5 days and no later than 3 days prior to arrival at Camp, all campers and staff obtain a PCR COVID-19 test and share the results with us prior to their arrival.  Only campers and staff who provide negative test results from a PCR test will be permitted to enter Camp – NO EXCEPTIONS.
Below are the calendar scenarios for when you need to begin your quarantine, prior to taking your COVID-19 PCR test.
Session 1, Sabra Aleph, and Kineret Aleph
Quarantine begins on Thursday, June 10 for COVID-19 tests administered on Tuesday, June 15, Wednesday, June 16, or Thursday, June 17
Quarantine begins on Friday, June 11 for COVID-19 tests administered on Wednesday, June 16 or Thursday, June 17
Quarantine begins on Saturday, June 12 for COVID-19 tests administered on Thursday, June 17
Session 2, First Experience, Sabra Bet, and Kineret Bet
Quarantine begins on Thursday, July 8 for COVID-19 tests administered on Tuesday, July 13, Wednesday June 14, or Thursday, July 15
Quarantine begins on Friday, July 9 for COVID-19 tests administered on Wednesday, July 14 or Thursday, July 15
Quarantine begins on Saturday, July 10 for COVID-19 tests administered on Thursday, July 15
The JCC thanks the Jewish Federation of Greater Pittsburgh for generously sponsoring COVID-19 testing and related pandemic supports at Emma Kaufmann Camp this summer.  The Federation's support is allowing us to implement a testing strategy at Camp, without any additional fees or costs to our Camp families.
Transportation to/from Camp
For this summer, EKC will not provide any transportation. Instead, we ask that each family arrange for their camper's arrival to and departure from Camp.  Providing group transportation to Camp prior to intake screening/testing and the establishment of our pods, while also maintaining appropriate physical distancing, is not feasible.  In addition, we ask that no camper use any public means of transportation to get to Camp, once their quarantine period begins (no train, bus, or air travel, as examples).  Our campers who reside in locations far outside of the Pittsburgh area are encouraged to explore local arrangements for their required quarantine, or make arrangements to drive to Camp while minimizing their exposure to anyone outside their household.
Dining Hall and Meals
We are fortunate to have a large dining hall with extensive seating inside. Tables will be spaced accordingly to allow at least 6 feet of space between campers who are not in the same cabin or pod. To remain in compliance with best practices for food service, we have made adjustments to how we execute our meals at Camp, detailed information can be found in our "EKC Summer 2021" Playbook. This may include the elimination of our salad bars as a self-service experience and have our PB&J sandwiches pre-made.
As the guidance surrounding food service continues to evolve, we will adjust and update our plans for the summer so that we are in full compliance and supporting best practices.
In addition, we will encourage cabins and pods of campers to enjoy meals outside of the dining hall whenever possible. There are picnic tables throughout our upper ballfields area that make for a great eating location – when a break from the dining hall can be accommodated.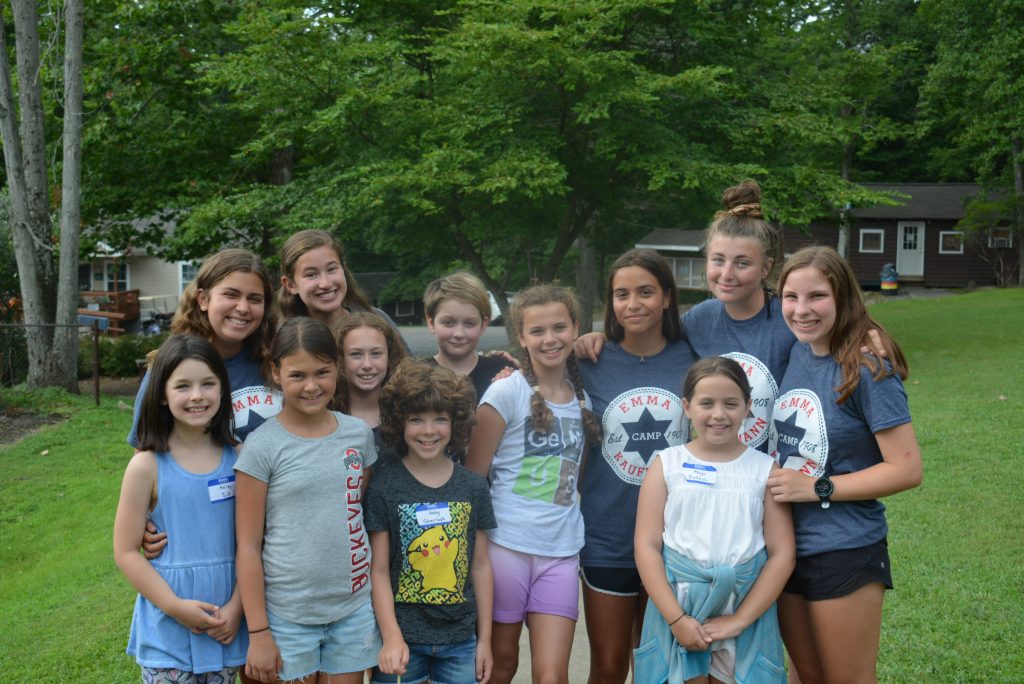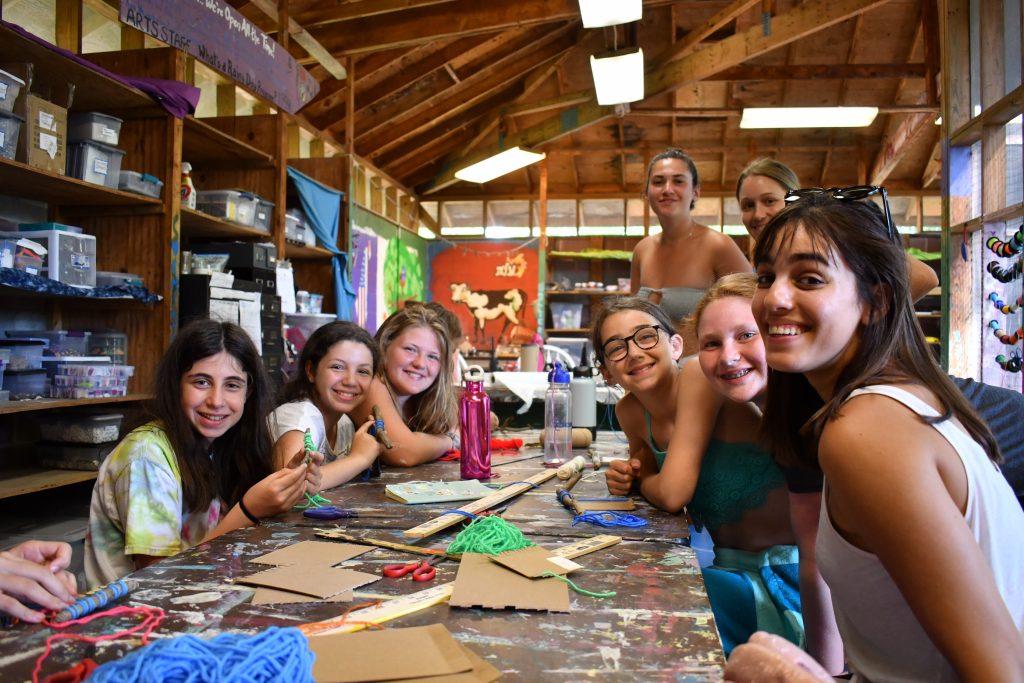 Cabins and Pods in 2021
A key measure of success throughout the pandemic for any in-person programming has been to establish stable environments where the same groups of people are around each other – while limiting or preventing the introduction of outsiders to that pod. The camps that ran successful and safe programs in 2020 did this, and our programs at the JCC in Pittsburgh have also subscribed to this methodology of "cohort distancing."
For summer 2021, we will be establishing pods throughout Camp. A pod will consist of a stable cohort, that doesn't change day-to-day. The exact makeup of our pods will be determined closer to the start of the summer, and initially may include more than one cabin group. All campers and staff in a pod will have the ability to enjoy camp programming and to eat meals together.
It is our intention to grow our pod size once we have reasonable assurance (through a best-in-class testing strategy) that EKC is free of COVID-19 or that all individuals who have the virus and have been exposed to the virus have been appropriately isolated and quarantined. Pod sizes could grow to include entire units. These determinations will be made in consultation with our medical team, while following all established protocols.
Mask Wearing Policy
EKC will fully comply with any mask wearing requirement or mandate from our Federal, State, or local governments. Prior to the start of Camp, and on the first day, we will provide direction as to when masks are required according to the orders in effect.
In the event there is no mask requirement or mandate, and in order to contain possible exposure and spread of COVID-19, we are requiring face masks that cover both the nose and mouth be worn by our campers and staff whenever possible. Masks will not be required in the following situations:
Campers and/or staff are located inside their own cabins.
Campers and/or staff are outdoors and more than 10 feet apart from any other pod.
Campers and/or staff are seated while eating.
Campers and/or staff are taking showers, swimming, or at the Lake.
Campers and /or staff are the only pod at an activity area
As always, if you have any questions about our preparations for this summer, COVID-19-related or not, please do not hesitate to ask.
Outside Activities
Like most summer camps, we are fortunate that almost all activities take place outdoors. For those activities that often take place indoors, such as dance, arts and crafts, and ceramics (for example), we will introduce outdoor alternatives. Our Arts and Crafts building already includes a large outdoor deck that campers can spend time on, allowing us to have multiple pods of campers at the same program area, while achieving the physical distance between them.
Sanitizing and Cleaning
Everyday hygiene and healthy practices are already such an important part of a communal living situation at EKC. Regular cleaning and sanitizing of common high-touch spots, such as door handles, sports equipment, and rest rooms, will be carried out regularly by our cleaning staff in compliance with the guidance from West Virginia, Pennsylvania, and with best practices in mind. In addition, every cabin of campers will carry with them a "sanitation bag" that includes cleaning supplies for before and after their visit to each program area.
Over the past many months we have made improvements to our facility that include turning our water fountains into "bottle fillers" instead of the traditional method of drinking directly from the fountain. We have also installed hand sanitizer stations at every program area and in every unit of Camp.
Between sessions, all of these same areas will undergo a thorough cleaning and disinfecting process.
Social Media and Camp Photos
This summer you will notice a decline in the number of photos that we regularly share on various platforms like Waldo, Facebook, and Instagram.  This will afford us as much time as possible to best ensure adherence to the high standards and best practices in health and safety we've established for our Camp community.  Instead of posting photos daily, after the summer, all photos that were taken during Camp will be posted for our families to see.  We will continue to share smaller posts on social media, with the focus on telling the story of our summer.  It's important to us that our families still have that special lens and opportunity to see what's happening at Camp and the meaningful experiences our campers are engaged in.
Refunds and Payments
This pandemic has caused financial stress on so many of us. EKC and the JCC of Greater Pittsburgh are no exception. We remain committed to providing our families with the flexibility needed in making their Camp payments for next summer, and we will not begin collecting tuition until January 2021 at the earliest.
Although we expect to open for an incredible summer, we will provide our families with the option for a full refund if (i) our program is modified in a significant way, (ii) you are uncomfortable sending your camper(s), or (iii) if we cannot open at all. While the fundraising dollars we have received to this point have helped bridge some of the gaps we have remaining from last summer, we would certainly appreciate any additional support our in our continued recovery efforts. (Contribute to EKC's Recovery Efforts)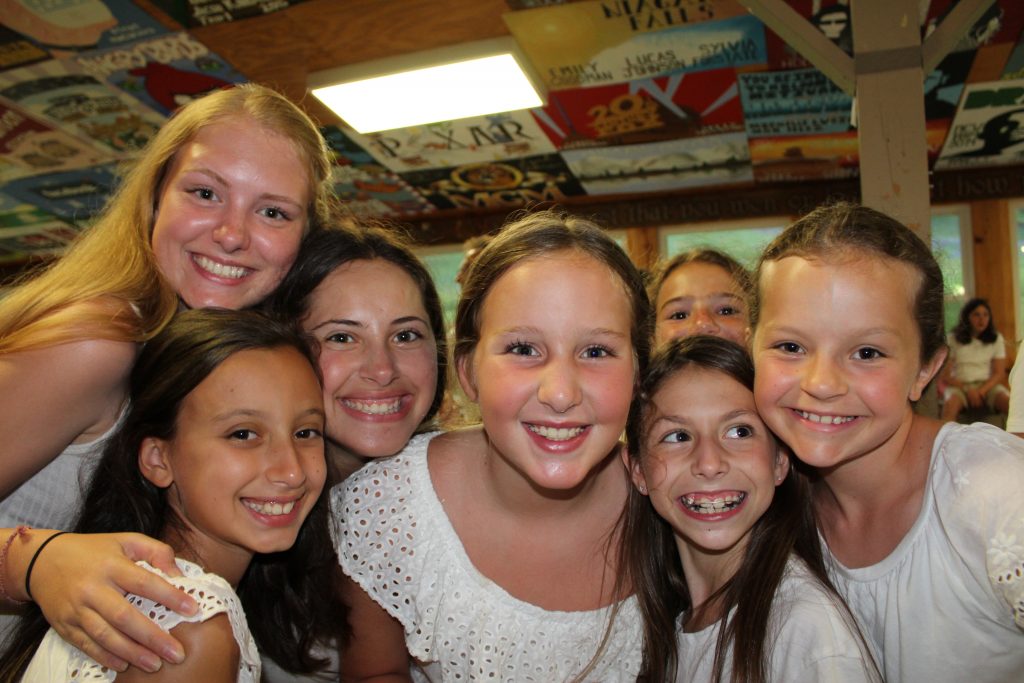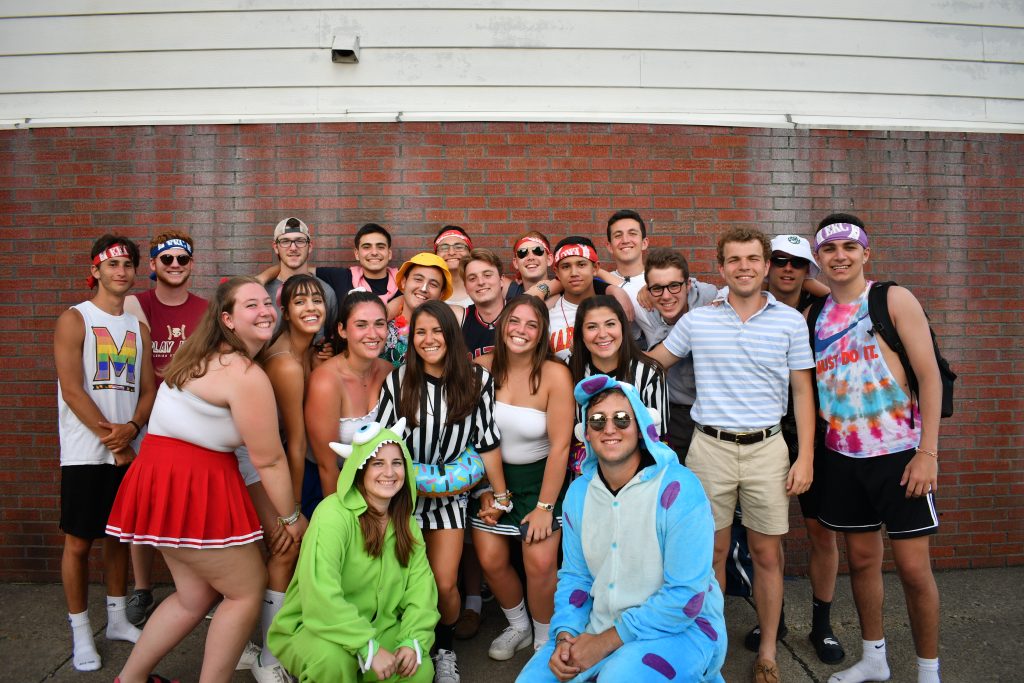 Special Events, Campfires
The hallmark of our EKC program, are the many opportunities and experiences throughout our summer where we gather for campfires, programs, Color War, and of course, Shabbat. We
know how important these experiences are to our camp community, and we are developing ways that we can still enjoy our EKC favorites, while being responsible and safe at the same time.
All camp gatherings where we sing and dance to 'Love Story' or 'Country Roads' may not happen in the same way it did in previous summers – and we will make sure that whatever we are able to replace those experiences with will be equally as memorable and special.
Staffing Camp
The EKC staff is always the heart of our camp community, and they missed camp in 2020 as much as anyone else. We're building an incredible team to help deliver our 2021 summer and getting their commitment to do so in a safe and responsible way. This may include strict adherence to pods, mask wearing while in close proximity to each other, or wearing the appropriate PPE while delivering programs during the day. Any pre-camp arrival requirements that we ask of our campers will also be asked and required of all staff.
As our preparations for the summer continue to evolve around our top priority of the health and safety of everyone in Camp, we will update this page. Please do not hesitate to reach out to Aaron Cantor, EKC Director, with any questions about Camp or the precautions we're taking in 2021. Aaron can be reached at (412)339-5412 or at [email protected]