May 5, 2020
Covid-19 Update
By Aaron Cantor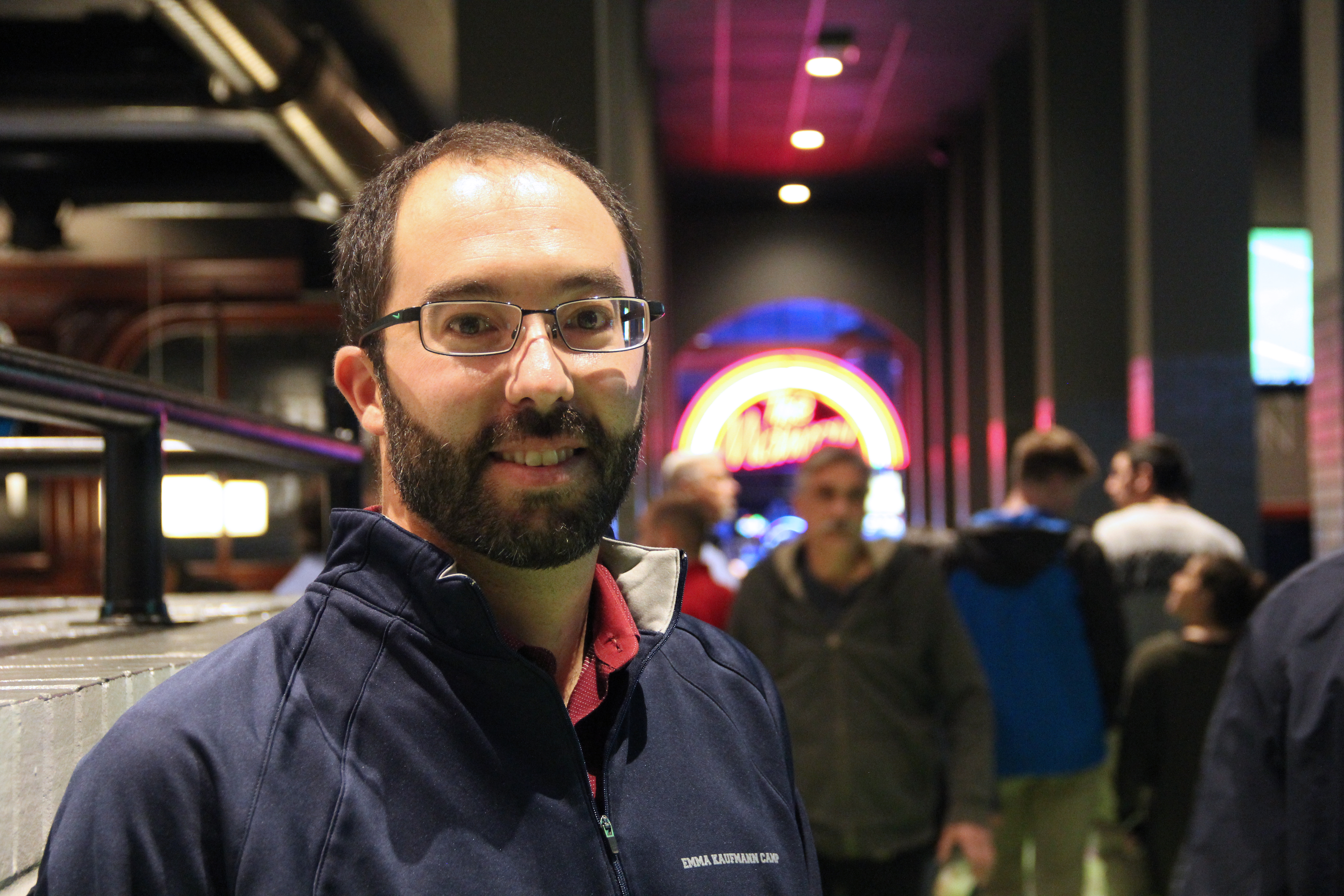 Summer 2020: EKC is offering Family Retreats! Click HERE to learn more
June 2, 2020
Dear EKC Families –
We believe passionately in our mission to provide a meaningful and safe Jewish summer experience to our campers, staff and families. Since the beginning of the COVID-19 crisis, we have been working diligently to determine how, under exceptional and challenging circumstances, we can best meet our high standards at Camp of building connections, instilling values, fostering growth and delivering fun. Through all of our deliberations and scenario planning, the health, safety, and well-being of our camp community and the community-at-large have remained our top priority.
After careful consideration, it is heartbreaking to share the painful decision to forgo our 2020 EKC Summer Camp program. The process by which we arrived at this conclusion included the review of guidance from a number of national and local authorities, including the Centers for Disease Control & Prevention (CDC), the American Camp Association (ACA), and the Monongalia County Health Department. Ultimately, West Virginia's Guidance for Organized Camps that we shared with you on May 15, which has not been updated as expected, and its limit on groups larger than 25 members makes it impossible for us to operate this summer as a traditional overnight camp. Time is not on our side and we cannot make our campers, staff, and families wait any longer for an eventuality we simply cannot change.  Even if we ultimately receive updated regulations from West Virginia less restrictive than the current guidance, it will not alter our decision given the unique focus of children living in a residential environment in the midst of the evolving nature of the pandemic.
Despite our deep disappointment, we are all in this together and the entire EKC team will continue to support you and your families as we look ahead to Summer 2021 and beyond. By working collaboratively with you by our side, we will be resilient in the face of adversity and successfully maintain a positive and purposeful camp community. Tomorrow we will be sharing via email the process for handling any fees already paid towards camp and the alternatives that may be available for your family at EKC this summer.
Please know that we are exploring creative options for our community to be at EKC this summer – albeit in very different ways.  We have received a seasonal permit to operate as a campground and are increasingly optimistic that a family experience, loosely modeled after our popular Kirshner Family Weekend, can operate in July and into August. This would afford parents and their children the opportunity to enjoy a retreat-style vacation at EKC in a physically distanced environment.  It goes without saying that any experiences we provide this summer will need to follow guidelines shared by West Virginia. We continue to closely monitor this guidance and will share opportunities to serve you as soon as they become possible.
We love our campers and staff. We are devastated, like you, that we will not be able to gather all together on Cheat Lake. At EKC, "We Are Family" is a phrase that truly exemplifies how we feel about each other. It was true before this crisis, and it will be true throughout and long past its end. We're here for you, all of you.  And we will come back stronger than ever.
All the best,
Aaron
Director, Emma Kaufmann Camp
_________________________________________________________________
May 15, 2020
Dear EKC Families –
We are so grateful for the ongoing support you've provided us while we continue to assess the appropriate path for Camp this summer. We want to reiterate that the health, safety, and well-being of our camp community and the community-at-large remains our top priority and integrating that with a fun and meaningful experience for your child.
As of today, there are restrictions in place in West Virginia that prevent us from being able to run camp at the present time as well as specific proposed requirements that would deeply impact our ability to run a quality camp experience. In full transparency, we are enclosing the link to West Virginia's Guidance for Organized Camps  that guides our current decision making.
After closely reviewing these guidelines, we reached out this week to the Monongalia County Health Department for further guidance.  The Health Department informed us that West Virginia will issue updated guidance over the next few weeks related to camping and that we should consider reviewing such guidance prior to making a final decision regarding this summer.  Accordingly, we have decided to await this additional guidance to determine whether Camp is possible this summer and, if so, whether we will need to delay the start of our summer program.  In any event and, regardless of the timing of this additional guidance, we will be making a final decision no later than June 5.  
As we move forward, we are preparing for a number of different scenarios if we are required to cancel our traditional Camp, including the possibility of a family camp experience in lieu of a traditional child experience.  This decision will ultimately be guided by West Virginia and the Monongalia County Department of Health as well as expected guidance from the American Camp Association (ACA) through previous work with the Centers for Disease Control.  We continue to remain in close contact with a number of Jewish residential camps – with local guidance the primary factor in planning to run camp as scheduled, operate with a delayed opening, transition to a family camp option, or simply to cease operations for the summer.
Staffing and Programmatic Updates
In interpreting the latest guidance around travel, we have decided that international staff who work at EKC through a J-1 or tourist Visa will not be joining the EKC family this summer. We will miss having this group as part of our team, as their contributions to Camp were larger than just that of being staff. We will miss the diversity they bring, along with their energy and passion for Camp. We look forward to Summer 2021, when this group will be able to join us.
From a program perspective, even under the most optimistic conditions, we  need to make certain modifications in what the daily slate of activities will look like. These difficult decisions are essential in providing the safest environment possible at Camp:
We will be conducting all programming within EKC's 140 acre property on Cheat Lake and will not be doing any out of camp excursions for any age group.
We will not offer horseback riding this summer based on current CDC information that recommends that further studies are needed to understand if and how different animals could be affected by the virus.
We are partnering with our kitchen team to accommodate the potential need to stagger meals in our Dining Hall throughout the day, based on group sizes.
We are exploring ways in which we can continue longstanding EKC traditions in a physically distant, yet equally as impactful way, including Shabbat services in our amphitheater and morning flagpole.
We will continue to work diligently to provide the safest paths for our time together this summer and will be communicating any further updates about Camp with you as new guidance is received. This may include modifications to transportation, health screenings at check-in, and additional programmatic adjustments.
With these changes, we want to encourage families to make decisions that are best for them and their specific situations. We will continue to provide our families with the financial options below, should you decide not to attend EKC this summer.
Donation to Camp. This pandemic has hit EKC hard, like many other non-profit organizations and businesses.   If you decide to cancel your child's registration for camp this summer, the payments already made can be donated to EKC as a tax-deductible contribution to EKC. It also qualifies for a $1:$1 matching donation from the Harold Grinspoon Foundation JCamp180 to support coronavirus relief for EKC and other camps impacted by coronavirus.
Credit for 2021. We can apply any part of your 2020 payments towards your 2021 camp tuition, including covering your deposit for next summer when registering your camper at EKC.  We ask your assistance in supporting EKC by accepting this credit, rather than a refund, to help us weather the current storm we are all facing.  Of course, we know many people are going through similar difficulties, so we will accommodate refunds for fees already paid by individual request.
If you would like to discuss these options, or inquire about others, please reach out directly to me at [email protected] or by phone at 585-752-3340.
We recognize the uncertainty of these times and how difficult it is to not have all the answers right now. We are in this together and the entire EKC team is here for you and your families as we look ahead to Summer 2020 and beyond.  By working collaboratively with you by our side, we know we will continue to be resilient and successful in the face of adversity and create a positive camp experience for your child.
Thank you for your continued support during this unprecedented time.
All the best,
Aaron
May 7, 2020
Greetings from Camp –
We know you are eager to hear about our plans for Summer 2020, and there is nothing we would like more than to be able to share with you a definitive path forward. As we have seen since the COVID-19 pandemic began, the situation continues to evolve at such a rapid pace that the more time we can allow for things to unfold, the better chance we have to most effectively adapt the camp experience for this summer's unique and challenging nature. Although we don't yet know exactly what the summer might look like, it will certainly be different from summers past.
The health and safety of everyone in our camp community is always our highest priority. Before we can open EKC for the summer, we must know from our local health authorities in Monongalia County (WV) that that we are allowed to do so. In addition to our local experts, we are heeding guidance and advice issued by the Centers for Disease Control and Prevention (CDC) and the American Camp Association (ACA). Both organizations currently are preparing "Field Guides," including decision trees, to aid camps in making prudent decisions for this summer. On Friday, they are gathering thousands of camping professionals to share the first round of guidance around summer operations. We remain hopeful about opening camp, but we have an obligation to prepare responsibly.
We love camp. We love our campers and our staff and their families. We want nothing more than to experience the magic of EKC this summer. Any decision we make about this summer will be made carefully, thoughtfully, and in the best interest of the community.
Until then, I hope you will continue to connect with us virtually. We've enjoyed seeing many of you during our live events and it has given us the energy to forge ahead. We will continue to share our events for the week ahead, every Friday afternoon.
Follow us on our social media to always be in the loop, on either our EKC Facebook Page or EKC Instagram page!
In the spirit of camping,
Aaron
May 1, 2020
Greetings from Camp,
The Jewish Camping world is a small, tight knit community, much like our EKC Camp Community is. Yesterday, we began hearing announcements from some of our camping friends around the country about their decisions to delay, suspend, and/or cancel their 2020 Summer programs, including the entire URJ movement. EKC, like many other Jewish camps, including number of JCC Camps, continue to await further guidance before making a decision regarding this summer. Our commitment remains to communicate with you openly and honestly along the way as significant information comes to our attention and our planning begins to formalize.
We continue to prepare for number of different scenarios ranging from an on-time start to possibly canceling the summer and everything in between. We continue to await guidance from the Centers for Disease Control (CDC) regarding summer camps, which we will need to incorporate into our preparations for this summer. The America Camp Association (ACA) has had the opportunity to connect with the CDC as they develop the COVID-19 guidance for day and overnight camps for this summer. This information will be a critical factor in our future decision making.
As our planning continues, be sure to reach out to me with any questions you have. We are always available to discuss the specifics for your family and look forward to connecting with you.
In the spirit of camping,
Aaron
April 28, 2020
EKC Families,
I hope that this email finds you well. Every day seems to bring new developments related to COVID-19, and the entire EKC team is staying upbeat and optimistic about the prospects of a summer together at Camp!
In the coming weeks, we will undoubtedly begin to hear decisions from camps all across the country about their summer operations. Many of these camps operate under different timelines than EKC; in some cases, they start up to 3 weeks before we do. As these decisions are made, please be assured that we are in contact with local and national health authorities, our EKC medical team, and trusted associates from across the camping industry. We're all sharing information and resources and learning from each other, with the goal of delivering a safe and rewarding experience to our campers.
Based on the information available to us at this point and due to the fluid nature of the situation here in Pittsburgh and in Morgantown, we have not yet made a final decision on whether camp this summer will happen. Instead, we continue to review all available guidance and are working from a number of different scenarios ranging from an on-time start to canceling the summer and everything in between. Our commitment is to communicate with you openly and honestly along the way as significant information comes to our attention and our planning begins to formalize.
In the wake of this pandemic, we understand that Camp will need to change in a number of ways so that we can strike a balance between providing exceptional programming and transformational summer experiences while best ensuring the health and safety of our campers and staff. As such, we are working with the Pittsburgh Regional Health Initiative, a nationally-recognized leader in healthcare-related process improvement, to assist in reviewing and modifying various aspects of our operation including, but not limited to: How campers and staff arrive at camp, how we clean and disinfect our facilities, food preparation, and service, large-group activities (such as meals, campfires and Shabbat services), out-of-camp trips, and accepting deliveries.
As our planning moves along, you will continue to receive emails about Camp forms and other important information related to the summer. In doing so, we do not want to appear insensitive to the current situation, but we do want to keep things moving along via our regular lines of communication in the hopes that we can gather together at EKC for what will be another memorable, albeit different, summer.
As we continue our march forward, I cannot express how much we appreciate your patience and understanding. These certainly are uncharted waters, but we remain committed to developing a thoughtful and precise plan moving forward. Be sure to reach out with any questions you have. We are always available to discuss the specifics to your unique situation and look forward to hearing your voices.
Thank for you being part of our EKC family.
In the spirit of camping,
Aaron Cantor, Director, Emma Kaufmann Camp