February 6, 2020
EKC -A Special Place for Summer 2020
By Aaron Cantor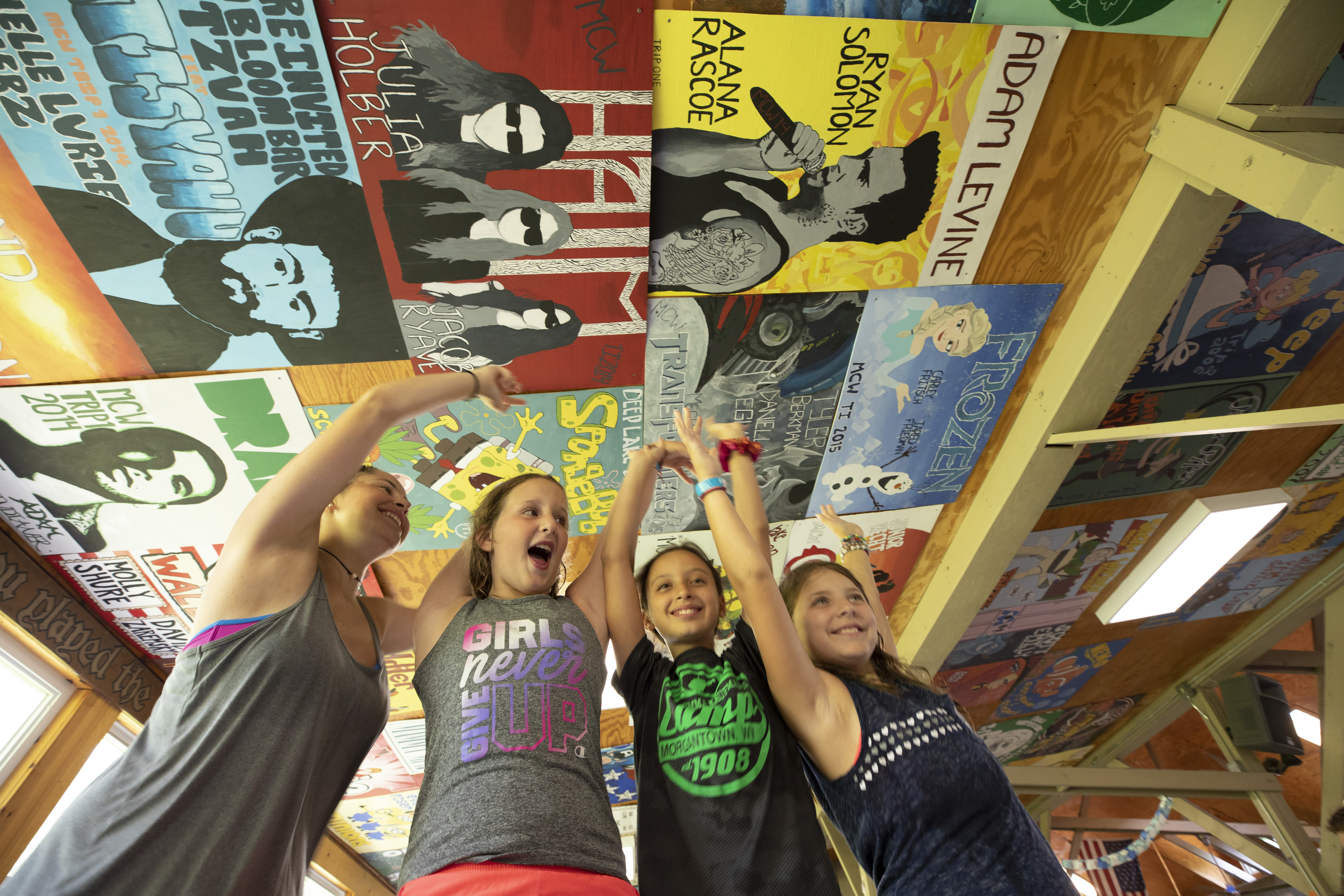 What makes a place special? Could it be the people? What about the environment, the buildings, or the weather? I was thinking about this as I was walking on Machane Yehuda Street in Jerusalem (with my EKC sweatshirt and hat on, of course) not too long ago. There's no denying that Jews all around the world consider Jerusalem a special place, and while we all agree that it is special, what makes it special likely varies from person to person. For me, and I would suspect for others as well, it was the combination of all the factors I mentioned above. On this particular day, the sun was shining, people were walking around, smiling, laughing and going about their business in a way that just felt comfortable to me. I felt so at ease that I started thinking of other places that made me feel this way, and that's where EKC entered my mind.
EKC, like Jerusalem, is a special place to so many people. Part of it is the physical environment of Camp, the buildings, the trees, the lake and sometimes the weather. On any given day at Camp there could be close to 500 campers and staff walking around, laughing, smiling and playing together. That's truly what makes EKC special. That our little slice of paradise on Cheat Lake can elicit the feeling of being so comfortable in your surroundings, much in the same way that Machane Yehuda Street does to Jews all over the world. Like in Jerusalem, no two days at EKC are the same, so how do we consistently create an environment that becomes special to that many people? It starts with emphasizing and pursuing a summer camp experience that promotes connections, values, growth and fun. And most importantly, we remind ourselves every day that at EKC "We Are Family" through and through. In 2020, we will continue to make Camp all about laughter and friendships for both camper and staff members, giving everyone at Camp the most critical component of a special place, the people. How we approach this for both campers and staff are different, yet equally important.
As we move ahead to 2020, it is important to repeat what made 2019 so wonderful. For our campers, the priority was making sure laughter reigned throughout Camp and that their friendships were able to grow continuously. Did it work? It sure did! In 2019, families measured us well above the national average for all Jewish Camps when it came to campers building relationships with other campers. EKC families were also more likely than the national average to say that our programming (such as waterskiing, archery, horseback riding and cooking to name a few) was fun, worthwhile and built valuable skills. 99% of families said that Shabbat at EKC created an ambiance and atmosphere where their child was proud to be Jewish. Collectively, the environment at EKC is one where all campers and staff are empowered to be the best versions of themselves and they are universally accepted without hesitation. This attitude at Camp builds self-esteem quickly, giving everyone involved the confidence to try new skills, make new friends, and build life-long memories.
For our staff, we know that the key to an exceptional summer is setting the right tone at staff training. In 2019, our staff measured the usefulness of our staff training in how it prepared them to do their jobs at a score above the national average of staff from other Jewish camps. Recognizing the importance of staff training, we are primed to make an even stronger impression this summer, as we now have a person on staff, Jordyn Kay, whose responsibility it is to make sure that our seasonal staff is prepared to do their jobs, while also supporting them through a powerful summer experience of their own. It's critical that our staff also have the ability to laugh and make and strengthen friends. Last summer, the staff social experience, as measured by our staff from last summer, was recognized as being overwhelmingly positive – so much so that we've been asked to share our experience nationally for all of our camping friends to learn from.
What is going to make EKC special in 2020? Honestly, everything! EKC is such a special place for campers and staff every summer. Each day brings new laughs, new friends, and memories to last a lifetime. For me, there's nothing quite like our campers and staff walking together toward the amphitheater, dressed in white, singing songs as we prepare to welcome in Shabbat as a Camp community. The energy that flows throughout the dining hall after services and during our song sessions just doesn't exist elsewhere. From the brich rachamana (which officially ends Shabbat dinner) to Taylor Swift's "Love Story," Friday nights at EKC are an experience to be remembered. The entirety of Shabbat at Camp is special, and nothing really compares to the combination of Friday night services, Shabbat dinner and then Shabbat song session.
Counting down the days till summer, when we're all back together again at EKC!
Aaron Cantor
Director, EKC