December 20, 2019
Jordyn Kay Named as EKC Director of Staff Engagement
By Aaron Cantor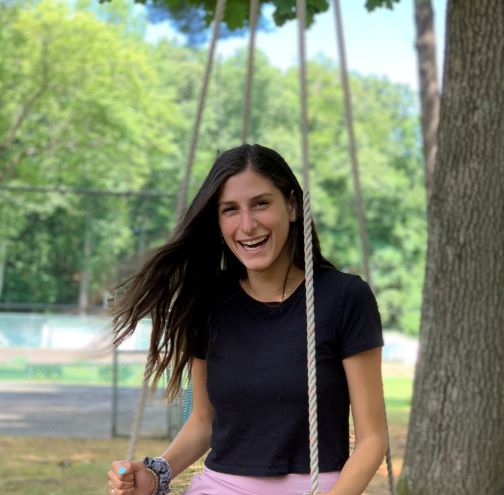 We are excited to announce the hiring of Jordyn Kay as the Director of Staff Engagement for Emma Kaufmann Camp. Jordyn will be joining the EKC family in January, and will immediately start getting to know our camp community, most importantly our summer staff. This critical position is our next step in emphasizing and prioritizing the staff experience at Camp and is complimentary to the camper and parent experiences in which we currently excel.
At EKC, we know that our staff is the bedrock of Camp, delivering incredible adventures and life changing memories that stay with our campers long past the summer.  We aim to deliver that same experience for staff.  Our staff must feel inspired, encouraged and supported by camp leadership and in turn they are more likely to carry out their jobs with patience, compassion and creativity.  As the Director of Staff Engagement, Jordyn will be focusing her efforts on delivering the type of year-round support necessary to meet the needs of EKC staff and prepare them for any challenges that may lie ahead. Jordyn will lead the process in designing training for both Head and General Staff as well as providing resources and development opportunities throughout the summer that are based on best practices in the camping industry, such as intentional measures that can be taken to ensure camp staff maintain their wellness and well-being, including their physical and mental health, during the summer camp season.
Every summer the EKC staff bring with them boundless energy, imagination and love for Camp. With Jordyn on our team, we will better harness our staff's excitement and intensity with a revitalized staff training experience that equips them with the most cutting-edge tools available to ensure an amazing summer for our campers and their families. In continual partnership with Linda and Jeffrey Solomon, EKC will also begin designing a more formal leadership development program that emphasizes the social emotional skills in highest demand by world-class organizations like Google and Facebook, including being a good coach, communicating and listening well, processing and delivering constructive feedback, having empathy toward and being supportive of others, critical thinking, collaborative problem solving skills, flexibility and creativity.
Jordyn says it the best, "I feel extremely lucky to have been invited to join the EKC team and I can't wait to bring my love for camp to Morgantown. Most of all, I am looking forward to working with seasonal staff to create an environment of high performance, success, and support."
Jordyn is a graduate of University of Michigan, majoring in Psychology and minoring in Judaic Studies and was most recently serving as the Director of Youth Engagement at Temple Israel of Westport in Connecticut. In her earlier days, Jordyn attended Tamarack Camps as a camper and eventually as a staff member, serving most recently as their Director of Family Life and Logistical Operations.  Jordyn also served as the Regional Director of Jewish Enrichment for BBYO in Metro Detroit.
All of our staff have the potential to be extraordinary leaders.  It is our job to tap into that potential and give them the tools to achieve it.  We're excited to have someone of Jordyn's caliber joining our team as we up our game in this important endeavor.  Please join us in welcoming Jordyn to EKC, the JCC, and Pittsburgh!
Aaron Cantor
EKC Director