January 14, 2020
Jordyn's First Day
By Jordyn Elyse Kay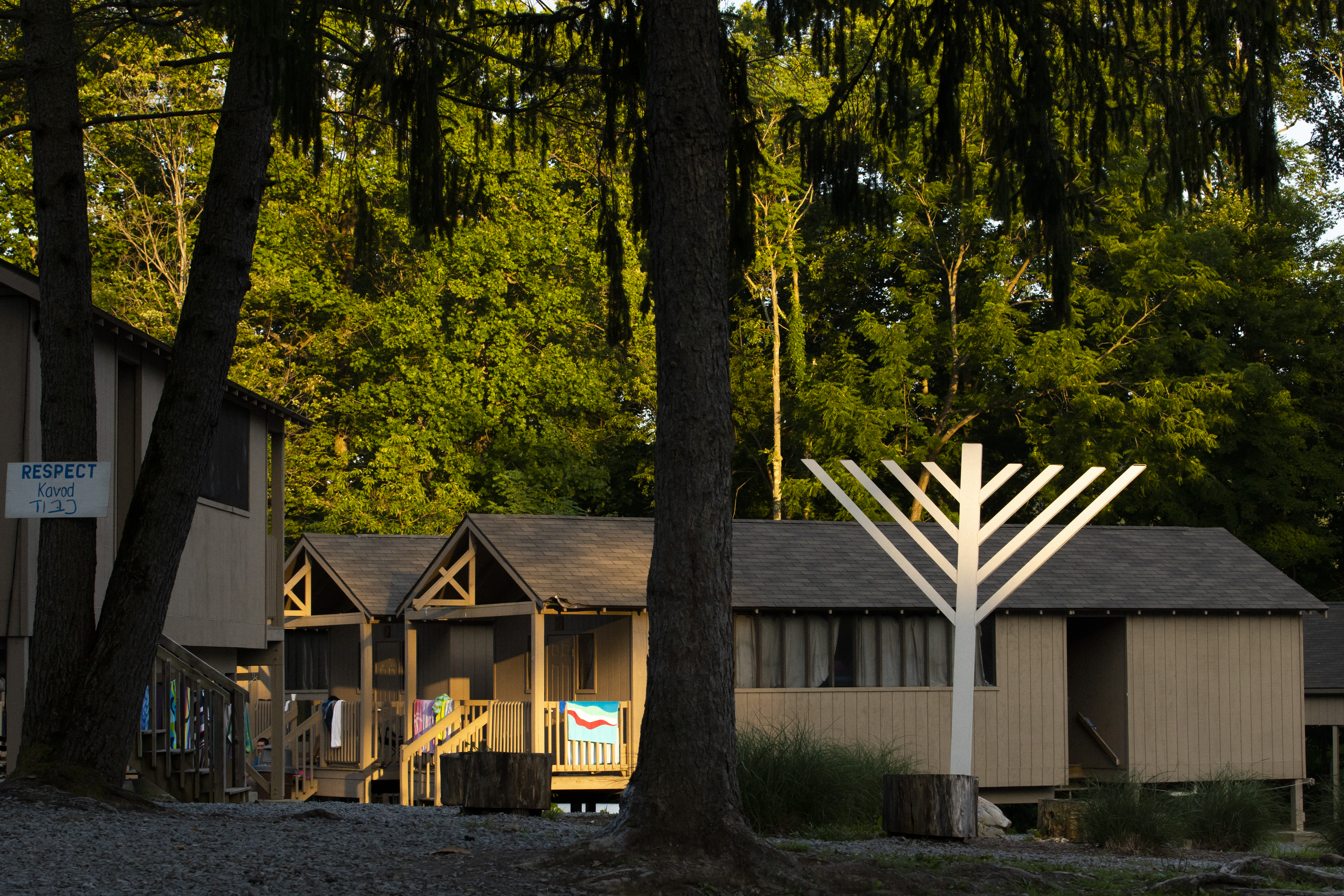 First days are tough. Ask any kid who has ever been the new kid at school, and they'll tell you themselves, it's not often classified as fun. Being an adult, one might think first days would get easier. Often times though, first days at a new job are confusing and overwhelming.
I just experienced my first day at a new job at Emma Kaufmann Camp at the JCC of Greater Pittsburgh. I am happy to report that this first day was not your stereotypical first day. I did not get lost without someone to show me the way. I did not eat lunch alone at my desk. I did not wonder what I was supposed to be doing even once.
Totally unaccustomed to the concept of walking to work, I took advantage of living and working in the same neighborhood and made my way to the office on foot. Filled with excitement and nerves, there was definitely a little more bounce in my step than usual, even as someone often characterized as energetic and peppy on a normal day. My mind was racing as I approached the JCC and opened the door and waited for security to let me in. I was 15 minutes early and worried that I would take my coworkers by surprise – maybe they wouldn't be ready for me. What if I wasn't dressed in the appropriate attire? What if I was wrong about this all?
I informed the woman at the front desk that I was a new EKC employee and that it was my first day. I knew the office was on my left, but I waited for the okay to head into my new working space. A welcome song playing on the speaker filled my ears as I made my way into my brand new office. Aaron, Sarah, and Brooks were right there, waiting for me, ready for my arrival and ready to guide me through my first day. A hot pink welcome poster filled with clever phrases and delicious candy bars adorned the cork board at my desk. My coworkers had clearly given my arrival a lot of thought. Their excitement allowed my nerves to calm and gave me the opportunity to take a few deep breaths. We chatted and joked as I was shown around my desk which had been organized and perfectly prepared for me, including my favorite pens which anyone who knows me knows is a big deal.
My first day schedule was filled with introductory meetings, a lunch outing with staff from across the JCC, and an end of the day check in with my supervisor. Throughout the day I made connections with people and received numerous invitations for a stroll and coffee. Random people poked their heads in to meet the new girl and say hi, and people I had met through the interview process checked in to make sure I was enjoying my first day. I was made to feel like so much more than a stranger in a new land. I was made to feel like I had inherently belonged here, that this was just as much my space as it was everyone else's, whether they had been working here for a month, a year, or ten years.
Our staff at EKC will have their first days in just a few short months. Whether they were campers or not, are returning staff or brand new, they'll be filled with the same stressors and anxieties as anyone else experiencing their first day at a job. Will they be seen and heard? Did they choose the right place to spend their summer? Who will guide them and be there to support them? I'm overjoyed to be able to focus on their experience as they show up on that first day and throughout the summer. It's my responsibility alongside Aaron, Brooks, and Sarah to set the tone for the entire the summer when the staff arrive on the first day. They will carry those first day feelings with them through all of their days at camp. We'll elevate their spirits and fill them with hope and excitement by making sure that we carefully consider their needs and what they are looking to get out of the summer, as was done for me on my first day at the EKC office.
I've had a few first days before this one. I've started new jobs, moved to new cities, met new people. It can be anxiety provoking and stressful. It can also be exciting and eventful. First days are hard, good people around you make them easier. I'm lucky to work with good people.
Jordyn Elyse Kay is EKC Director of Staff Engagement