September 10, 2019
Smartphones, Social Media & Summer Camp
By Rachael Speck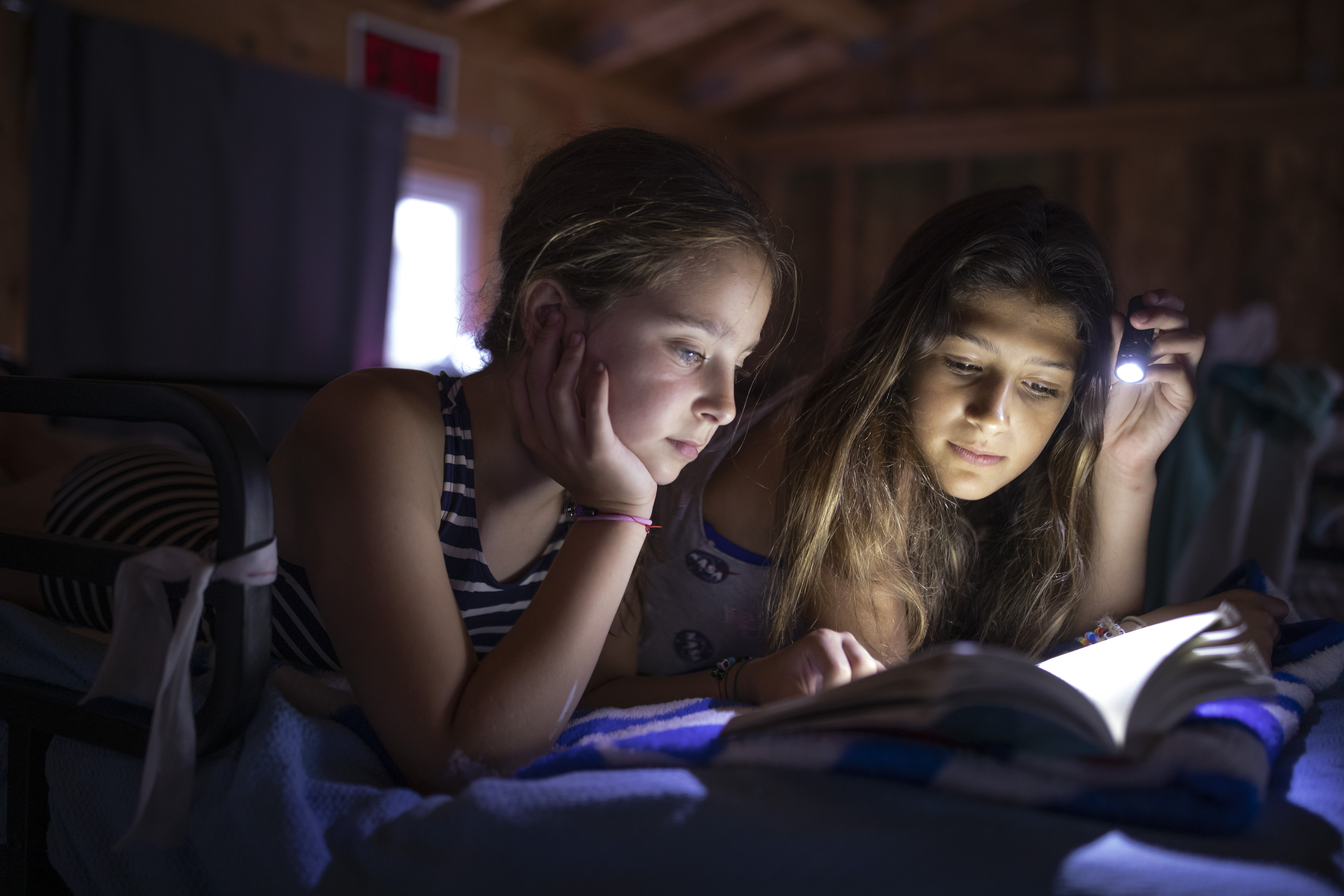 While society has become more reliant on technology, and benefitted from it, children's use of electronics in daily life has also taken off. On average, American children and adolescents spend more than 7.5 hours each day using an electronic device. Emma Kaufmann Camp (EKC) recently participated in a national survey titled, Smartphones, Social Media and Overnight Summer Camp.  We were one of 48 camps that took part in the study to try and better understand the psychological benefits teens derive from living without their smartphones at screen-free overnight camps.   Below are some of the key highlights from the study.
93% of the 1,073 respondents (ages 11-16 years) reported they were relieved to have a break from social media while at camp.
80% of respondents reported feeling less anxious and stressed at camp because they didn't have to keep up with social media.
90% of respondents reported feeling more independent as a result of not being able to communicate with their parents immediately, and having to handle situations on their own.
92% of respondents reported getting to know people better because they didn't have access to their smartphone.
Kids are happier at camp without their smartphones.  EKC, a screen-free camp, is all about Connections, Values, Growth and Fun.  Allowing campers to thrive in our screen-free environment is a critical element in delivering the most meaningful experience to campers.
Smartphones often distract us from being able to connect to others and build relationships, even when we are physically in the same place.   Nearly all of the campers surveyed said that bans on smartphones at camp allow them to get to know others better.  EKC campers participated in a focus group as a part of the study and reported that communicating with others in person contributes positively to their camp experience.  It allows them to satisfy a deep need to connect with others directly rather than virtually through screens.  Campers report having deeper friendships with their camp friends versus with their friends back at home simply because they are communicating face-to-face.
At EKC, we live each day by our Jewish values.  One of those values we cherish is Lashon Tov – "good speech."  Practicing good speech and refraining from gossip is more challenging in today's world where social media allows for poor use of words to spread quickly and to have a more permanent impact.  This can create a toxic social environment and burden children and teens emotionally, as was demonstrated in a 2018 national survey on teen smartphone addiction where 42% of the teens surveyed were fearful of being gossiped about and 57% were disturbed when they witnessed someone being gossiped about.  In screen-free overnight camp environments, however,  51% of teen campers said they witnessed less drama, 44% reported they witnessed less gossip and 57% reported they witnessed less bullying than what they witness when they have access to their smartphones.
Camp offers kids the tremendous opportunity to experience individual growth by making their own decisions without being guided by their parents and taking risks in a safe and supportive environment.  At EKC we often find that being away from home often tougher on the parents than it is on the camper, and in fact 64% of campers reported that their inability to communicate with their parents because they didn't have smartphone access was harder on their parents than it was on them.  Campers unanimously said that not being able to communicate with their parents immediately through their smartphone made them feel more independent.  This resulted in their learning how to handle issues on their own, and how to seek support from friends, counselors and other adults at camp.  Many of the EKC teens that took part in the focus group for the overnight camp study reported a change in their level of independence when they returned home from camp and more confident in making their own decisions and advocating for themselves.
Being without a smartphone for an extended period of time provides campers a digital detox and simply allows them to have more fun.  Smartphones are a distraction from being able to fully enjoy and engage in all of the activities and new experiences camp has to offer.  72% of respondents said their camp experience would have been worse if they brought their smartphones.  Campers experienced gladness over not having smartphone access and they were relieved to escape the stress and anxiety that their smartphones often generate.
While a few weeks at camp is not the only answer to the growing problem of smartphone addiction, camp can be a great break for our kids.  Camp is one of the few places throughout the year where kids can truly unplug, and it is the perfect anecdote to combat this major problem in our society.  We are proud to be a screen-free camp and remain committed to provide our campers with the opportunity each summer to reset priorities, explore new challenges and be more present in the moment.