July 11, 2019
Ziplining with Adventure WVU!
By Administrator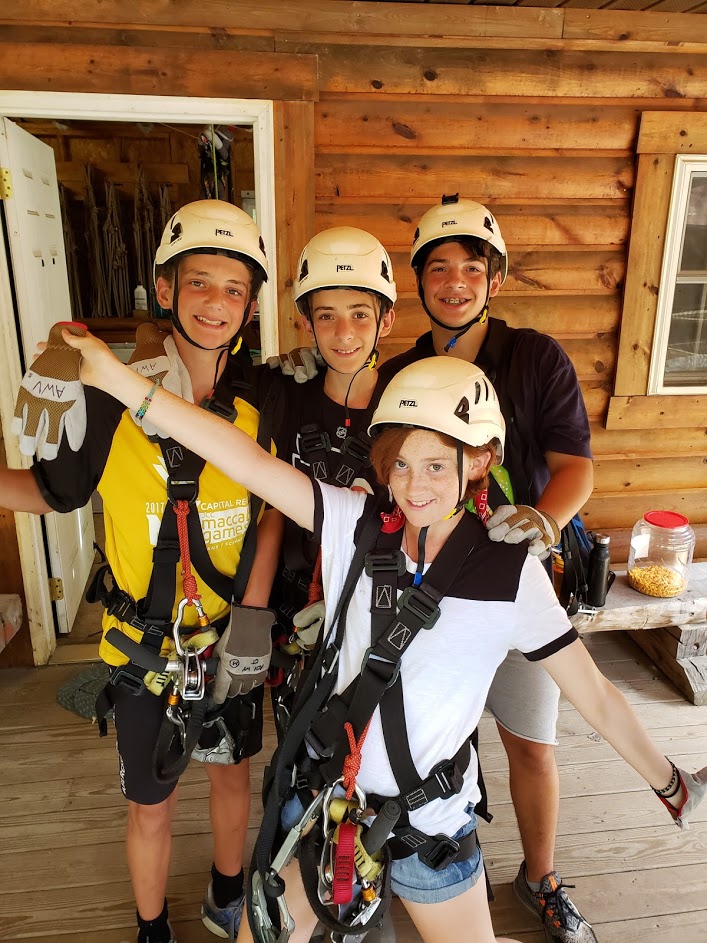 We slept in some this morning after an exciting Color War final night.   For breakfast we had a spread: donuts, bagels with cream cheese and jelly, yogurt and granola, and fresh berries. We headed to activities, including Get Bulk with Holc!
Lunch was pasta primavera with rolls, broccoli, and salad bar. Afterwards, a group of teens set off on a Tiyulim trip. They went on the ziplining canopy tour at Adventure WVU! They harnessed up and zipped through the trees, reaching 25 mph! At camp, free swim was in full swing.
We ate chicken gyros with tzatziki sauce, rice pilaf, roasted vegetables, and salad bar for dinner. Halutzim finished their Olympics Ceremony tonight; Eilat won!! Campers will finish up their ceramics tomorrow, and we'll start to pack and get ready for all of our final night festivities. It's hard to believe Session 1 is coming to an end!