July 23, 2021
Making Jewish Education Accessible at EKC!
By Aaron Cantor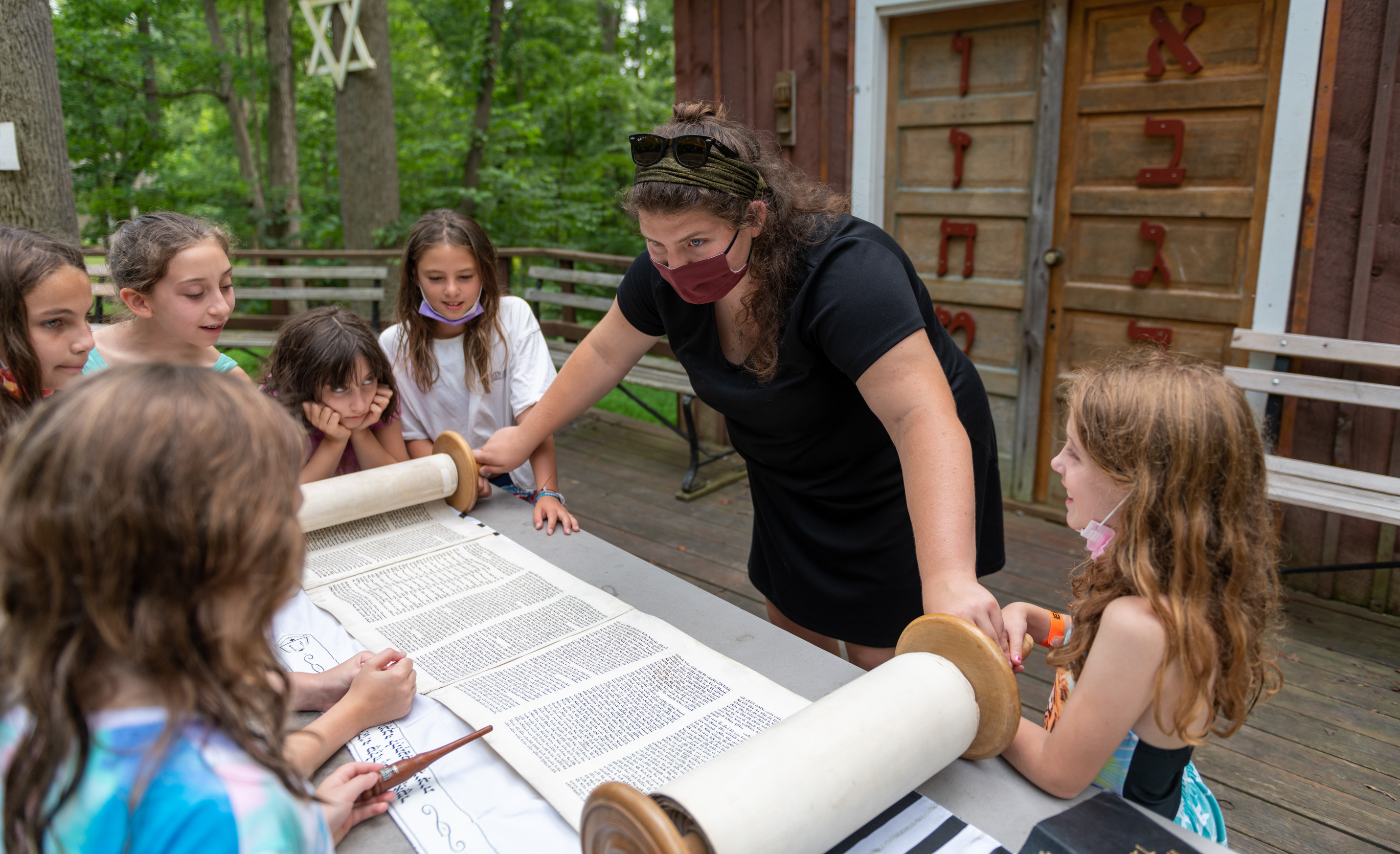 Shabbat Shalom from Camp!
As we prepare for our first Shabbat of Session 2 and I'm able to reflect back on our first week together, I am amazed at how quickly we have gone from almost 400 individuals to a singular Camp Community. This is what happens when a group has a shared set of beliefs and everyone works towards accomplishing the same goal. For us, that's an incredible final session at Camp that shows no limit to the amount of connections, values, growth, and fun one community can have. This summer, we chose seven values to focus on. We believe, and know, that if our campers embrace these values they will become the best versions of themselves today and in the future. As a community, we have to let these values guide our interactions daily as we strive to live more intentionally with each other. Our values are Simchah (Joy), Achrayut (Social Responsibility), Ometz lev (Courage), Manhigut (Leadership), Savlanut (Patience), Chesed (Kindess), and Sakranut (Curiosity). The last value, Sakranut, is a strong desire to know or learn something – and through our JTM (Jewish Teachable Moments) experiences – this value was on fully display during an activity period this past week. The above picture demonstrates how different, impactful, and accessible Jewish education can be at Camp. Where else can an entire cabin spend this much time, this close, to the Torah, with the freedom to ask questions. Our campers can see what how different the Torah looks like where the Ten Commandments are written as compared to other sections. And most importantly, this all leads to a strong sense of their own Jewish identity, in the midst of other Jewish people – with Jewish role models as counselors.
Some parshiyot, or Torah portions, detail stories full of action and awe. Other portions, such as this week's parsha Va'Etchanan, include sections that balance the familiar with the foreign and frustrating. Va'Etchanan, meaning "and I pleaded," opens with Moses asking God to let him cross over into the Promised Land. Moses' life as a Jewish leader was spent bringing the Israelites out of Egypt to the Land of Israel. Now, when that goal is literally in-sight, Moses finds out that he will not be with his people when they cross the Jordan River. Rather, his successor Joshua will be the one who completes Moses' task. Though this parasha opens with Moses' ask to God, it ends with Moses reminding the Israelites of concepts that, even at that time, were important to Jewish peoplehood: the prayers of the Shema and V'ahavta, and the 10 Commandments.
For now, we're off to enjoy Kabbalat Shabbat as a EKC Camp Community.
Shabbat Shalom,
Aaron