July 25, 2019
A Great Day!
By Administrator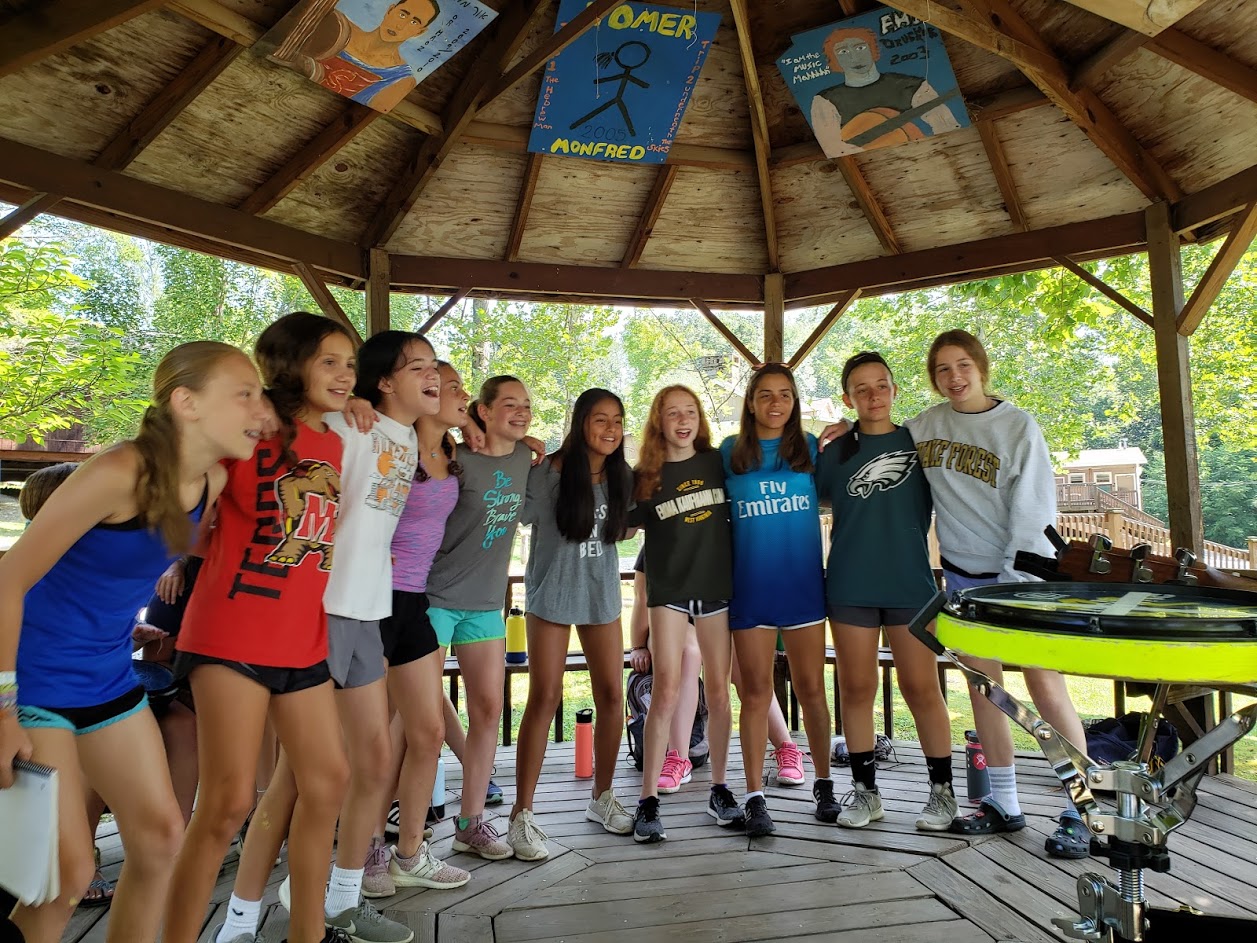 We started the day with a late wake-up then ate cheesy scrambled eggs, bagels with cream cheese, and fresh fruit for breakfast. After schticks around the flagpole, we were off to activities! Halutzim boys played a game of basketball at the courts. In the gazebo, Halutzim girls joined Mason for music class, singing and playing the guitar together.
Another group of Halutzim girls were in the ceramic's shed. They were at all different stages of the process: one camper was molding her pottery at the wheel, another was shaping the base of her bowl, and others were painting! Painting was also continuing in Arts & Crafts. Make Your Mark painters were finishing up the posts on the porch.
Stage fighting continued in Drama. Halutzim boys performed fight choreography on stage, adding their own flare and writing their scenes to explain why they're 'fighting'.  Afterwards it was off to lunch! We ate chicken gyros with lettuce and tomatoes, salad bar, and seasoned rice.
After lunch, teens tie-dyed t-shirts, bandanas, and more outside. Inside the art shed, other teens worked with yarn and weaving activities. In the playhouse, campers rehearsed for the variety show! They gathered on stage and went through the group song numbers. Free swim was in full swing at the pools! Gesher campers jumped off the diving boards while others played a game of water basketball. Sabra campers finished their minions in ceramics, and Halutzim boys played a game of basketball. One camper stepped up to the line and bet another camper's nosh that he could make a half-court shot! (PIC)
For dinner we had pasta primavera, garlic knots, and the salad bar! After eating, Sabra campers headed to the Big Tree to relax with some yoga. Kineret campers will enjoy their pool party tonight while the Halutzim head to Swaney's to skate! We have a fun-filled night!!