September 9, 2018
An Exciting Year Ahead
By Rachael Speck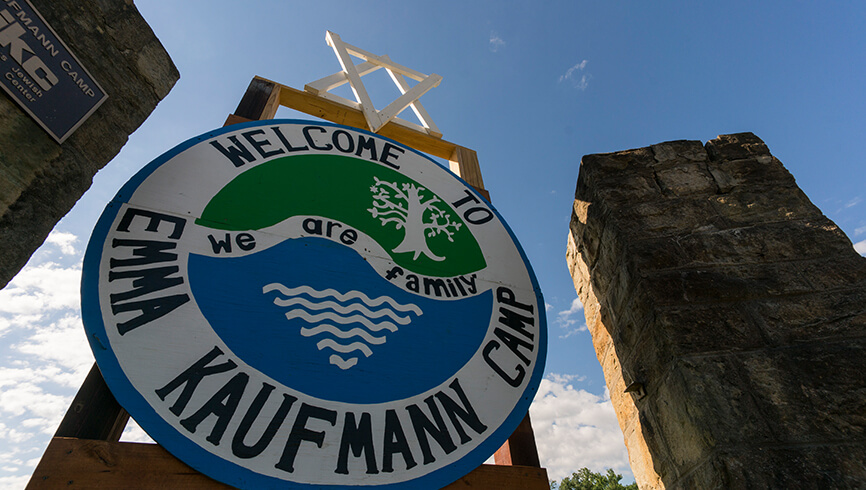 September 9, 2018
Rosh Hashanah presents us with an opportunity to reflect on ourselves and think about what we want for the upcoming year. One of the prayers we say on Rosh Hashanah is that the entire world will come to a deep appreciation of God's existence, awareness and supervision.
By making this a prayer of Rosh Hashanah, the Rabbis are teaching a critical lesson:  Recognizing the needs of others, seeing ourselves responsible for others, and understanding that the greatest need any of us have is to appreciate reality more deeply, are the most important values to base our upcoming year on.  I wrote this very same thing to our staff in our monthly newsletter earlier this week.  The lesson is so relatable to the work they do as camp staff.  As staff, they constantly put their campers' needs above their own.  They recognize the great responsibility we have in taking care of children every summer: ensuring their safety, making sure they have fun, helping them through tough times, and being their "parent" while they are away from home.
What resonates with me the most about this lesson, is appreciating reality more deeply.  Camp teaches us to "appreciate reality" – the reality of camp – in a meaningful way that outsiders can't possibly understand.  Camp has teaches us to appreciate our surroundings, unique experiences, and cultural differences in each other.  As we celebrate Rosh Hashanah, I hope we will all reflect on the value of camp for our children, and how it makes them better people as we strengthen our beliefs and set personal goals for the upcoming year.
At EKC, we are in a time of reflection and transition as we begin to set our own goals for the upcoming year.  We are already looking forward to some exciting changes for summer 2019.  This fall, we will be  breaking ground on new senior staff housing.  Adequate housing for adults and senior staff will allow us to attract experienced teachers and professionals to lead activities and bring their expertise to camp.  In turn, we will be able to add to our program offerings based on the most current interests among our campers and staff, and continue to enhance our specialty areas.  Our lake front is also getting renovated.  Building new docks, moving old docks to create more "play space" in the cove, and purchasing new kayaks and equipment to expand our fishing and boating programs.
We will also be updating our staff training to better focus on equipping our staff to be the best they can be.  We will be working on innovative ways to better inspire, encourage and support them so that they are more likely to do their jobs with patience, compassion and creativity.
I want to thank each of you for being a part of our EKC family this past year and for many years to come.  We look forward to keeping you updated on exciting changes in the year ahead.
From our EKC family to yours, we wish you a L'Shana Tova.