October 19, 2018
New Leadership Team at Emma Kaufmann Camp
By JCC Team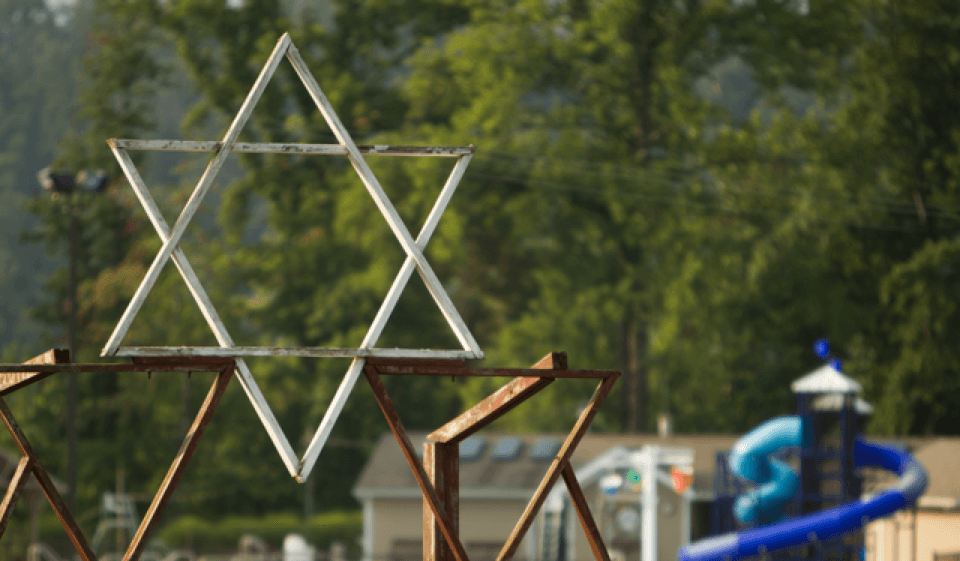 Dear EKC Families,
Back in August, we officially launched a national search for our next EKC Director working collaboratively with the JCC Association, Foundation for Jewish Camp, and the Harold Grinspoon Foundation's J Camp 180 initiative to identify prospective candidates for the position. After vetting over two dozen qualified candidates, the Jewish Community Center of Greater Pittsburgh is pleased to announce a new leadership team for Emma Kaufmann Camp effective November 26, 2018. Aaron Cantor will be joining the JCC as Director of Emma Kaufmann Camp and Rachael Speck, will assume the new position of Associate Director of Camping & Innovation at EKC.  Aaron will report directly to JCC Chief Program Officer, Jason Kunzman.
Aaron brings a wealth of experience to his duties at Emma Kaufmann Camp. A native of Rochester, New York, Cantor has a Bachelor of Science in Camp Management and Outdoor Recreation from the State University of New York at Cortland.  He has served as an overnight camp director for nearly ten years, first at the Capital District YMCA Camp Chingachgook in New York and then at Camp Seneca Lake, a resident camp owned and operated by the Wolk JCC of Greater Rochester. Most recently, Aaron served as senior director of youth services at the Rochester JCC.  He is a current fellow in the JCC Association and Foundation for Jewish Camp's Lechu Lachem Camp Director Leadership Program. Aaron also serves as a board member of the New York State Camp Directors Association and the American Camp Association local council of leaders for Upstate New York.
Aaron brings a high level of knowledge, depth, and professionalism with a personal sense of humility and authenticity that will greatly benefit the engagement of the EKC camper, parent, staff, and alumni community. Aaron and his wife, Amanda, are the proud parents of two elementary school daughters who look forward to relocating to the greater Pittsburgh area later this year. Aaron will join us for the EKC Reunion over Thanksgiving weekend where you will have your first opportunity to meet him in person.
We are also delighted to share the promotion of Rachael Speck to her new role as Associate Director of Camping & Innovation. Rachael has been a part of the EKC family for 19 years, as a camper, seasonal staff member, and in her full-time role at EKC since February, 2015.  She has led the EKC alumni network and played leadership roles in camper recruitment, camper care, communication/marketing, and the Staff-in-Training program.
Rachael completed the Foundation for Jewish Camp's Yitro Professional Leadership program in 2017.   In her professional career, she has worked as an educator in the JCC's Early Childhood Development Center and as Coordinator in the Children & Family Division as well as nearly four years within the Young Adult Division at the Jewish Federation of Greater Pittsburgh. Rachael resides in Greenfield with her husband, Alex, and young son whom you likely saw in camp photos last summer.
We believe that we have created an EKC 'Dream Team' that brings recognized local and national talent and proven experience in various camp settings to elevate Emma Kaufmann Camp to the next level.   As we prepare to implement an additional $1 million of capital investment at camp prior to next June, we eagerly anticipate a new era for EKC as we enter our 112th summer of providing an extraordinary experience of connections, values, growth and fun.
We thank you for your continued support.
Sincerely,
Brian Schreiber, President & CEO
Jimmy Ruttenberg, Chair of the Board
Jewish Community Center of Greater Pittsburgh