November 27, 2018
EKC First Day
By Aaron Cantor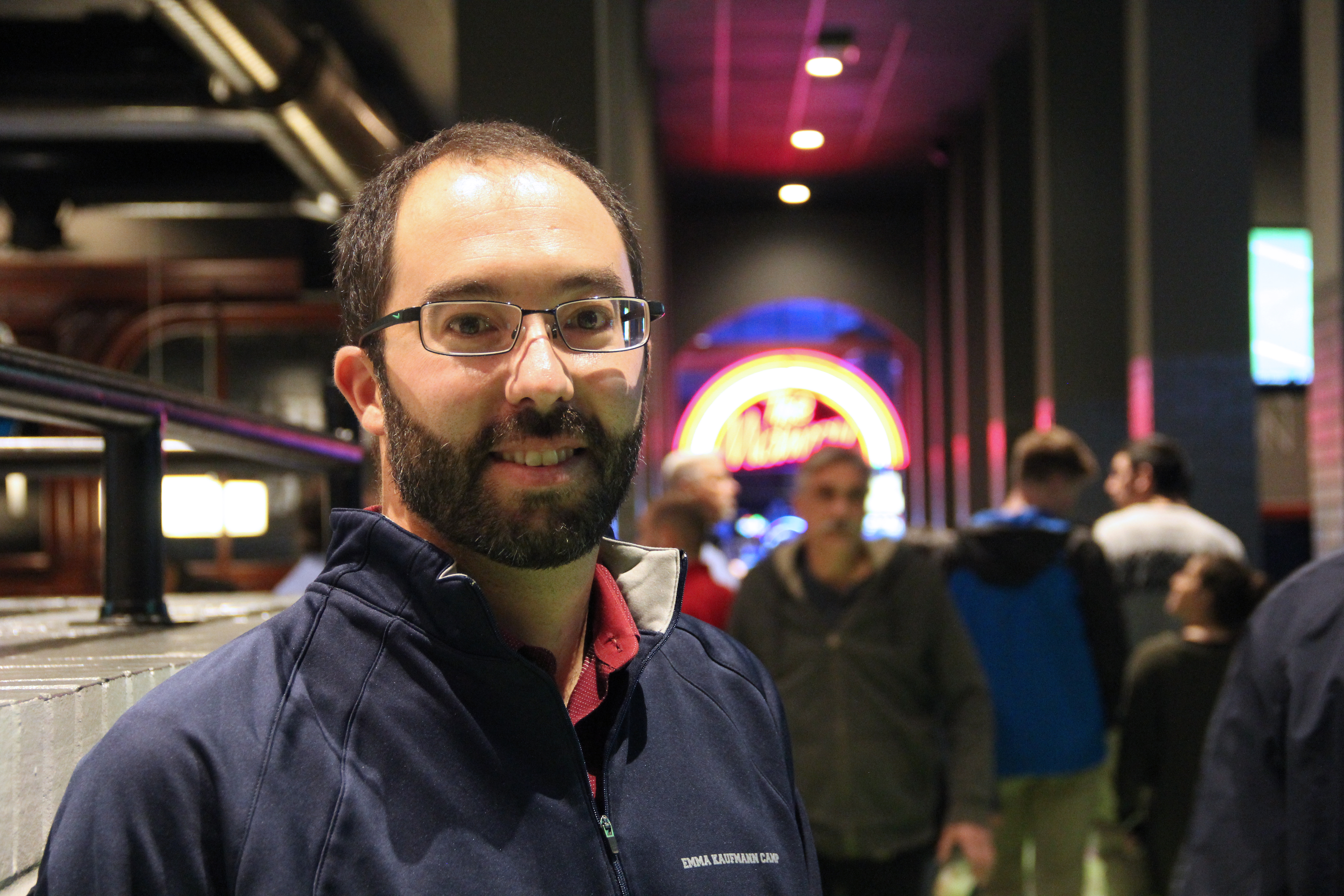 Ever have that feeling where you are so excited that you just can't sit still?  That's exactly how I have felt for the past month, and now that I'm here, diving into the EKC summer plans with Rachael, Brooks and Sarah, the enthusiasm has only intensified.  Having the chance to meet so many of you during our reunion at Dave and Buster's a couple of days ago was the perfect introduction to EKC.  The way our camp family talks about EKC and the smile it creates when you all do so is contagious.  How can I help but not be energized?
EKC's bread and butter is creating a summer experience that prepares campers and staff for their life's journeys – wherever that takes them.  I promise to take that commitment to a whole new level while delivering summers full of growth and fun.  We Are Family is front and center in our logo and family will continue to be a driving force for us.  Part of that family is partnering with all of our campers, parents, staff and alumni to create the best version of EKC possible. The Jewish values that have defined us – kavod (respect), derekh eretz (appropriate behavior), rachmanut (compassion), tzedakah (righteousness) and gemilut chasadim (acts of loving kindness) – will continue to do so.
As a camp parent and having two kids at EKC this coming summer, I know how important it is to effectively communicate with our families and friends.  As we begin our journey together, I will prioritize communication as part of our normal operations, both during the summer and non-summer months.  I am grateful that our families continue to choose EKC as the summer home for their children, and I will not take that for granted. Over time you will come to see that my passion for the complete camp experience is larger than life and that I am dedicated to the collective development of our campers and staff and deepening the overall appreciation for and connection to our unique camp community.
There is much work to do over the next 201 days, none of it more important than hitting the road over the coming weeks and months to meet as many of our camp friends and family as possible. It is indeed an honor and a privilege serving as your next Camp Director. Here's to a successful 2019 and beyond.
All the best,
Aaron