February 26, 2020
Empowering Teen Leaders at EKC
By Aaron Cantor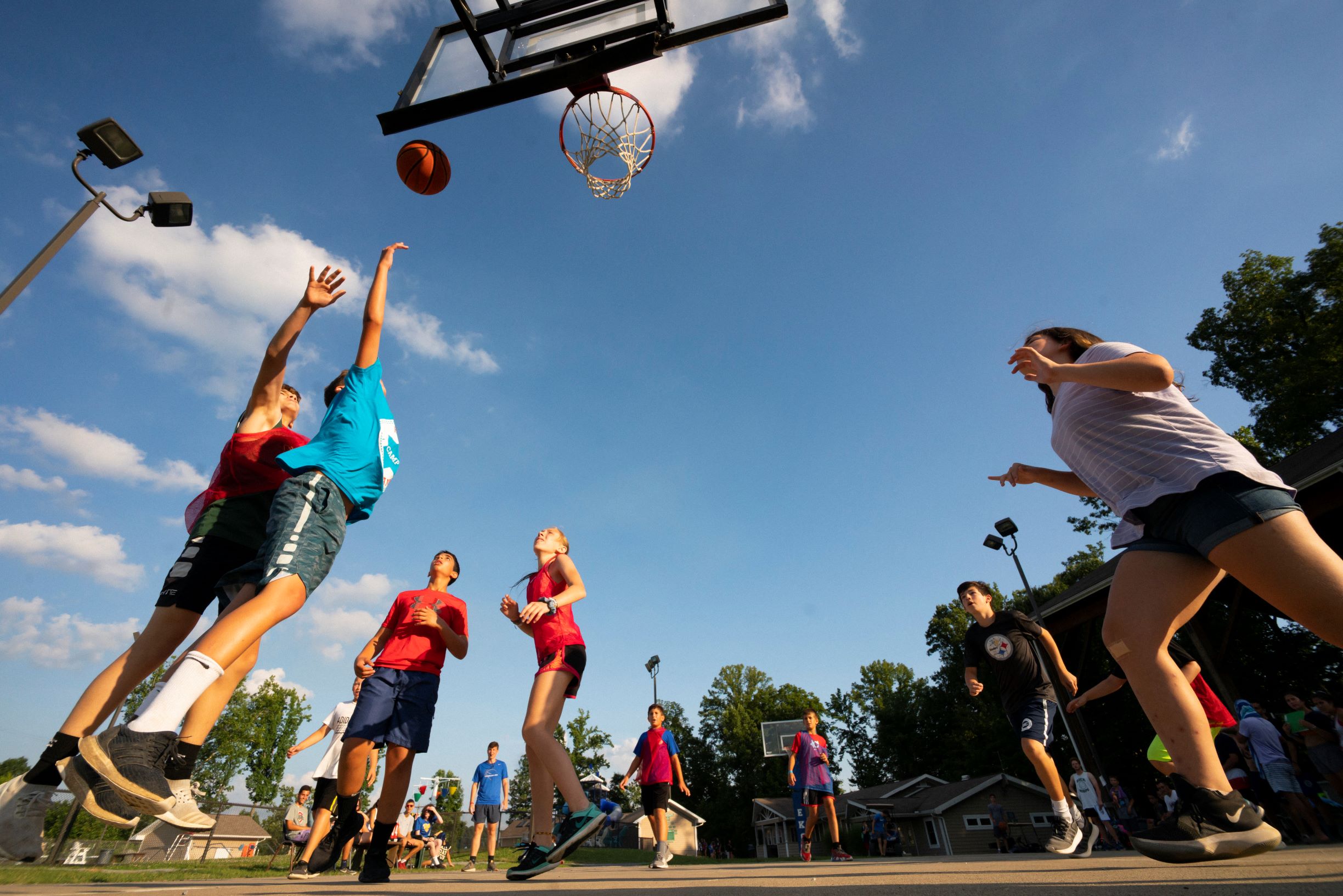 At Emma Kaufmann Camp (EKC), over 60% of those who spend some or all of their summer with us are in their formative teenage years.  From campers who have just become teens to our staff who are about to embark upon their 20s, Camp is the place where this age demographic gets to go on a unique journey and find their own identity, while being supported by the entire community.
Having recently read "6 Practices That Empower Teen Leaders", an eJewish Philanthropy article authored by Michelle Shapiro Abraham, it's clear that overnight summer camp is well-positioned to provide teens with empowering opportunities as future Jewish leaders.  Specifically, EKC does this intentionally through several programs that allow teens different chances at exploring their connection to Judaism and their leadership style. We create an environment that gives our teens the freedom to try, learn, make mistakes, and try again – without judgement.  Our staff are trained to position themselves as coaches – coaches who themselves have just navigated their own teenage years and remember what it is like to find your own path.
Taking a lead from this article, what would the 6 practices, programs, or opportunities, that empower teen leaders at EKC, be?  And how do these experiences below, give them exposure to the practices that empower teens – as referenced by Michelle Shapiro Abraham?
Big/Little Program: Teens in their second year in Teen Village are paired with a younger "sibling" from our Sabra Unit shortly after they arrive at Camp. Throughout the session, the teens have the opportunity to eat meals with their "little," participate in programs together and spend time on a trip out of Camp. Through this program, teens really get the opportunity to Build Community and help craft what the camp experience for a younger camper looks like.
Teen Challenge Program: Exclusively for our Teen Village, the Teen Challenge Program is a camper-only program where the teens are led by "Captains" from their own village and are divided into several different teams. The program lasts the entire session with "challenges" that take place along a number of different themes, including athletic, creative, academic, and musical events.  The teens are given the chance to Seek Out, Recognize, and Appreciate Sacred Partnerships in this program, as it takes buy-in and support from the entire team to successfully navigate through the experience.
SIT Program, w/Israel Trip: An all-summer experience, our rising 11th grade teens spend their first 3 weeks of the summer in Israel and the remaining 4 weeks at EKC. While in Israel, teens are exposed to all Israel has to offer, giving them the chance to create their own special bond with the country and explore the early stages of leadership development through provocative discussions and intentional journaling opportunities.  When they return to EKC, they have the chance to Apply Jewish Wisdom and Create Meaning in Jewish Practice as Staff-In-Training (SIT).
Sikkum Moments: This camp-wide practice involves an activity, by cabin group, at the end of each day that is reflective in nature. These activities, which are usually led by counselors and can be led by the teens in Teen Village, occur before "lights-out" and give everyone time to reflect on the day they just had, or perhaps the upcoming day ahead.  Campers have the chance to Embrace a "Reforming" Perspective about their experiences, while staff are able to coach them through different perspectives on the day's challenges, accomplishments, and new experiences.
Israeli Camper Program: Every summer, EKC welcomes 18 teenage campers from Pittsburgh's Israeli partner region of Karmiel/Misgav. Our friends from Israel join our current teen campers in Teen Village for our second session, living in the same tents and being part of our camp community. The friendships formed through this program are long-lasting and often life-changing.  Teens from the US and Israel need to Embrace Constructive Conflict to be open to learning about different views and opinions on topics that impact each demographic differently.
SIT Induction: The culminating experience for our Staff-In-Training is when they pick a staff member who has helped them Be Creative in their thinking throughout their summer as an SIT. These staff members have often helped the SITs think about their time at Camp differently and help them apply their own mark on a Camp that has given so much to them.  For many, the induction is a leaping off point or green light for them to take what they've learned over the past few summers and begin applying it at Camp.
At EKC, empowering teens isn't about securing a specific type of outcome.  It is about providing them with the opportunities to chart their own course and giving them the space to make an impact back at home or in whichever community they eventually become part of.  We hope that many of our teens will return to Camp and become staff members, where they can continue to hone their leadership skills while contributing to our legacy of providing those at Camp with summers full of connections, values, growth, and fun.
Aaron Cantor
Director, Emma Kaufmann Camp