February 21, 2020
Prioritizing The Staff Experience
By Jordyn Kay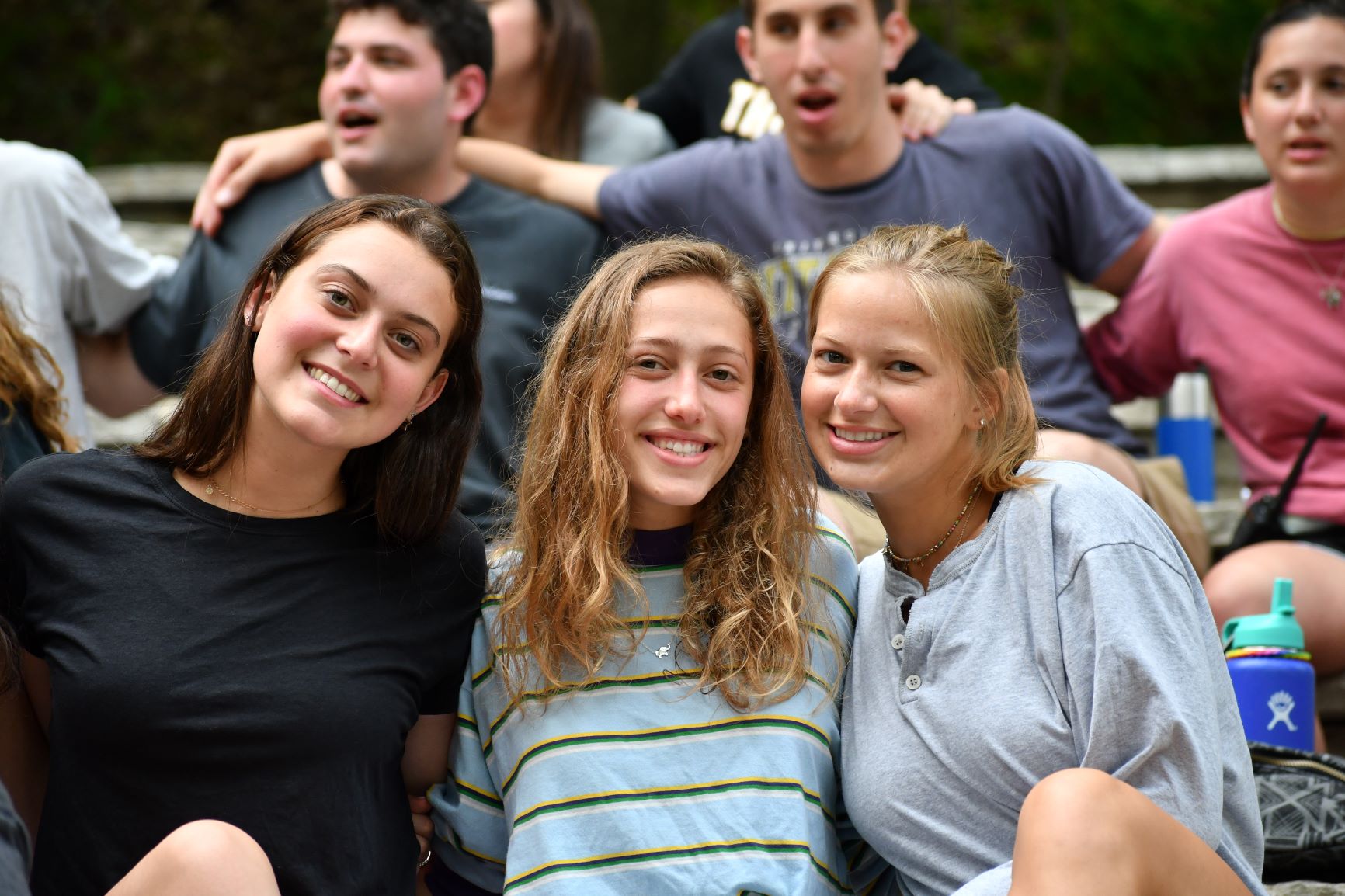 Several years ago, we as an organization took a look at staffing. We took a look at how we engaged our staff, how we cared for them at camp, what kind of attention was being paid to them – and we decided they needed more. So we decided to pivot and we decided this was going to be a top priority.
We know that just like our campers and our parents, our staff needs someone to care about them, to focus on them, to appreciate them, to be their support system throughout the summer and beyond when they're on campgrounds. Just like all of us, our staff at EKC are still growing and learning and figuring out who they are and how they operate – and they're doing all this while taking care of other people's kids. So how do we take care of and appreciate them so they can successfully care for others and appreciate their campers?
Everyone is an individual and caring for people successfully starts with the realization and acceptance of this idea. Some people feel cared for when they are given a pat on the back; this gives them the sense that someone is there for them and someone is supporting them. Some people feel cared for when they are encouraged with words. Some people want to hear out loud that they are cared about and this is the way they feel appreciated and supported. Some people feel cared for when they are given a small token of appreciation, whether a cup of coffee or a piece of candy or just a new pair of socks. The bottom line is that caring for and appreciating our staff begins with understanding how they want to be cared for, how they feel most appreciated.
So, how do we find out how to best care for someone? It starts with a pretty easy concept which is much harder in actuality – we ask and we listen and we discuss. Some of our staff will come into camp having a strong concept of how they want to be appreciated, what kind of care they respond best to, and what they need to feel supported. And some won't and this is an exciting part of caring for staff too. Sometimes caring for staff is helping them figure out how they want to be cared for. Whether this is by explaining to them the five different languages of appreciation or asking them about times they have felt like somebody cared about them – listening to their experiences of being appreciated and cared for in the past will help you care for and appreciate them in the future, throughout the summer and beyond.
Over the past several years more and more camps have dedicated time to family and camper care. They've worked on cultivating those relationships and making sure there is a strong team on the ground for campers to lean on. EKC is one of those camps. They've focused in on camper needs and supporting campers through every single day at camp and supporting campers during the offseason. Now, it's the staff's turn too.
Jordyn Kay
Director of Staff Engagement