February 13, 2020
Purposeful Programming
By Brooks Weaver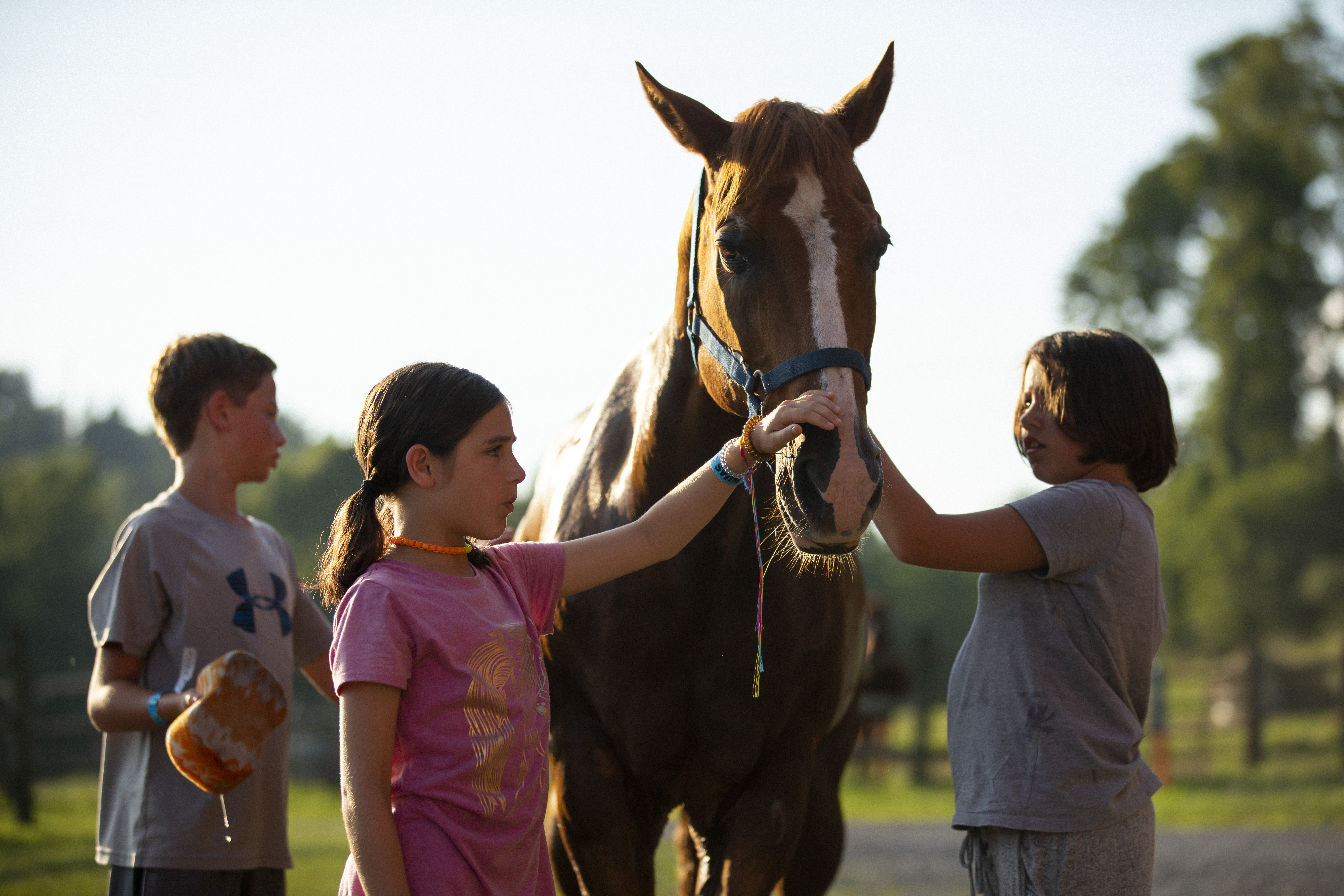 How do you begin to explain the camp experience to someone who has never spent a summer at overnight camp? I often get asked, "What's overnight camp like and what do the kids do there?"   I always start by saying, "Camp is all about community." The friendships campers form with one another and with their staff are special bonds that will last a lifetime. At EKC, campers have the opportunity to build connections, try new things that allow them to grow, strengthen their identity by connecting to Jewish values, and have fun waterskiing, horseback riding, and ziplining.
How does the program at EKC become the vehicle for creating such a formative summer experience? On any given day at camp, campers do a mix of pre-assigned activities with their cabin-mates and activities that they choose to participate in alongside campers outside of their cabin group. It's important for campers to experience both. At EKC, we believe in giving campers a balance of cabin (bunk) and choice activities. Bunk activities allow for campers to try new things such as horseback riding, climbing wall, tubing, cooking, dance or ceramics, while deepening their connection to their cabin mates. Choice activities allow for campers to further explore and develop skills in an activity that is of interest to them. That is exactly what happens in our Chugim, or elective, program.
The purpose of Chugim is to provide campers with the opportunity to personalize part of their camp experience and develop skills in the specialty area of their choosing. Campers choose two Chugim throughout the course of the summer and they have the opportunity to do those activities 4-6 hours per week. Options include Outdoor Adventure club, Horseback Riding, Watersports (waterskiing and wakeboarding), sports leagues, Colorfy Camp (Arts), Camp Band, Board Games, Fitness and more. At the end of the summer, each Chugim has a special culminating event. Campers also have other opportunities to participate in choice programming such as our Tiyulim (camping) program, out-of-camp Golf program, and fitness personal training with a certified fitness professional.
One of my favorite parts of our camp program is the opportunity campers get to express themselves creatively in a judgment free and supportive environment. Campers have the opportunity to participate in our Camp Play, choreographed by Mainstages, which is educational theatre company that we partner with to deliver our theatre program. Campers also have the opportunity to join the Camp Band, where they practice several times a week and put together a show to perform in front of the entire camp. One of my favorite moments from last summer took place during Shabbat Concert, which is our weekly camp talent show that takes place every Saturday night.  A camper was on stage about to perform their act when they were suddenly overcome with stage fright before running off stage. What happened next gave me goosebumps. The entire camp applauded and cheered, and after some supportive encouragement from their counselor, that camper jumped back on stage ready to perform their act. The entire camp was silent (which is not an easy thing to make happen) in the amphitheater listening and watching the camper perform on stage. The actual performance didn't matter, because when it was over, that camper got a standing "O," which lots of our campers do after they perform.   A standing "O" is when people in the audience stand and make and "O" shape with their arms signaling a standing ovation. Sure enough that's exactly what happened. That camper's night, maybe their summer had been made.
While we are very intentional about how we design our program, the experience in each of our specialty areas is about so much more than just the activities themselves.  It's not just "going horseback riding" or "getting a part in the camp play" or even just "doing an art project."  It's about the connections our campers create with each other while doing these activities.  It's about the self-confidence they gain by becoming "experts" in one area because of all they learned in Chugim, or the resiliency they form by being faced with the challenge of overcoming stage fright.
Every year, we are faced with the challenge of innovating and reinventing our specialty areas to keep campers interested in our activities and wanting to return summer after summer to try new things.  Through aspirational arcs, we create the "I have to go back to camp next summer so I get to do that!" mentality that is critical to the success of our program.  Last summer, we introduced Tiyulim, or camping, program. We visited some of Pennsylvania's and West Virginia's most scenic camping locations including Blackwater Falls, Seneca Rock, and Dolly Sods. We also expanded our waterfront program by renovating our dock space to make more room in the cove and adding one new boat to our fleet to allow for more tubing, waterskiing, fishing and other boating activities.  We enhanced our cooking program by creating a modern teaching kitchen and hiring a local chef as our instructor.  We are excited to continue to build upon last summer's success and introduce more new activities and lesson plans in each of these areas.  We are also revamping our Teen Village programming, to give teen campers new, exciting experiences both in and out of camp that will give them valuable skills as they enter young adulthood and prepare for college.  We can't wait to tell you more about what we are planning later this spring!