July 18, 2019
Happy Thursday!
By Pamela Nestor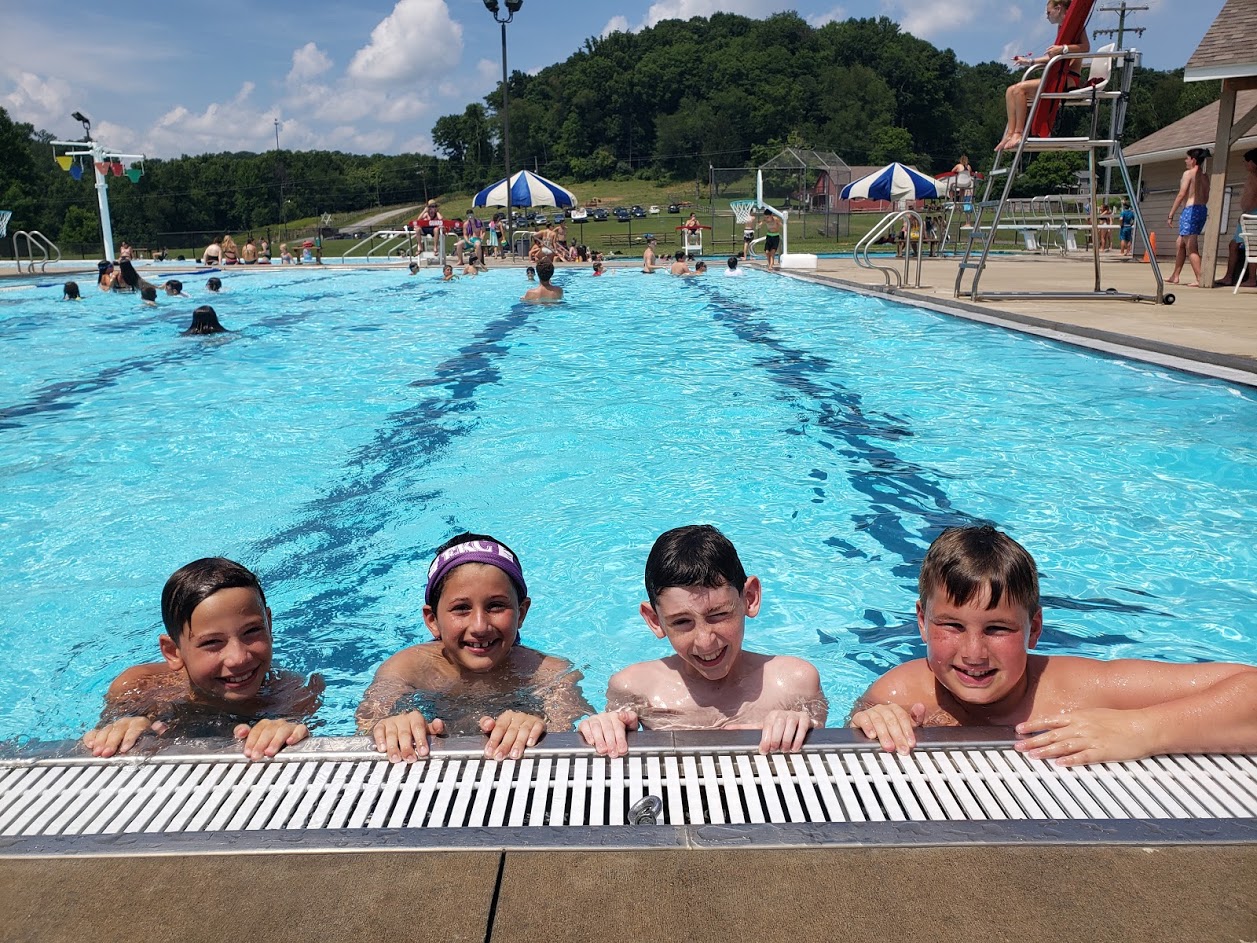 For breakfast we had pancakes and syrup, cereal, bagels, and fresh fruit. After eating we headed out to the flagpole for Danny's Dance of the Day! Then it was off to activities. Golfers headed to the green this morning for some practice. In arts and crafts, campers continued painting the outside of the art shed for "Make Your Mark" to beautify camp.
In the upper ballfields Sabras played "World Cup" soccer, where there were several small teams, each representing a different county. When they kicked the ball, they had to yell out their country! Beside them, Gesher and Kineret campers played kickball. Meanwhile, Mason and some teen campers were practicing their instruments for the concert at the end of the session. In the dance studio, Teen girls were stretching, dressed in their colors from Teen Challenge this morning. Card games were in full swing in the library, too!
For lunch we had burgers, french fries, and the salad bar. Afterwards, the pools were open for free swim! Campers took turns jumping from the diving boards, slipping down the slides, and playing water basketball. Down the hill in arts and crafts, teen boys bent and shaped wires into animals and the girls worked with yarn! After another variety show rehearsal, sabra boys joined Martin in the playhouse for observational games.
Halutzim boys started painting their bowls in ceramics and played a few rounds of musical Jenga in the gazebo with Mason. Bulk with Holc was in camp, training campers and staff today! They focused on weights, including how to use their own body weight for resistance. Before heading to dinners, Kineret boys played a game of Horse at the basketball courts alongside Halutzim playing hockey.
We ate lasagna, garlic bread, and the salad bar for dinner! Tonight is Halutzim's pool party and tomorrow is Kineret's day trip to the Laurel Caverns! We're also looking forward to all the water activities this weekend!!