July 18, 2019
Today at EKC
By Pamela Nestor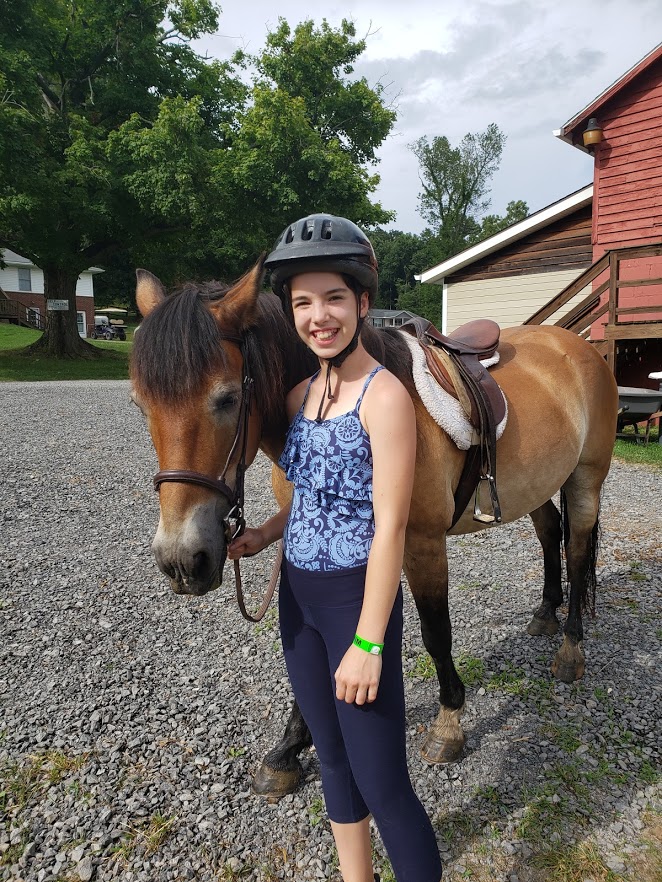 For breakfast we had cheesy scrambled eggs, cereal, and fresh fruit. It was also a theme day: animals! Halutzim unit heads Shaked and Howie, as well as Director Aaron Cantor, wore animal onsies to breakfast! After schticks at the flagpole, we were off to activities! Park 3 joined Josh Feldman, athletics specialist, for hockey at the pavilion. They agreed it was the best class they've ever had at camp; way to go, guys!
For lunch we had flatbread cheese pizza, curly fries, and the salad bar! Afterwards, Aaron gave Quad 1 teens some pointers at archery. Meanwhile, the pool was bustling during free swim; it's the perfect way to cool off! Campers in arts and crafts painted pet rocks. Kineret camper Parker painted a rock, gave it yarn for hair, googly eyes, and named it Edgar. Teens also painted drawstring bags today!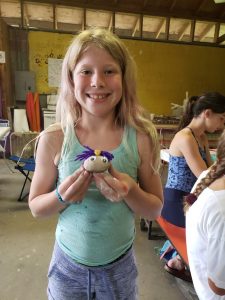 Masie and Kineret girls stretched out before learning some new dance moves in the dance studio! They focused on their footwork, pointing their toes and heels in opposite directions. The SITs are staying busy! Today they focused on learning to tie knots and run the ropes course. They are zipping right along! The campers performing in the variety show also had their first rehearsal today.
We ate beef and chicken tacos with fiesta rice and veggies, tortilla chips, and the salad bar for dinner! Teens have quite a busy day tomorrow. Session 2 golf lessons start, as well as Teen Challenge!