August 2, 2018
Maccabi Color War!
By Sam Bloom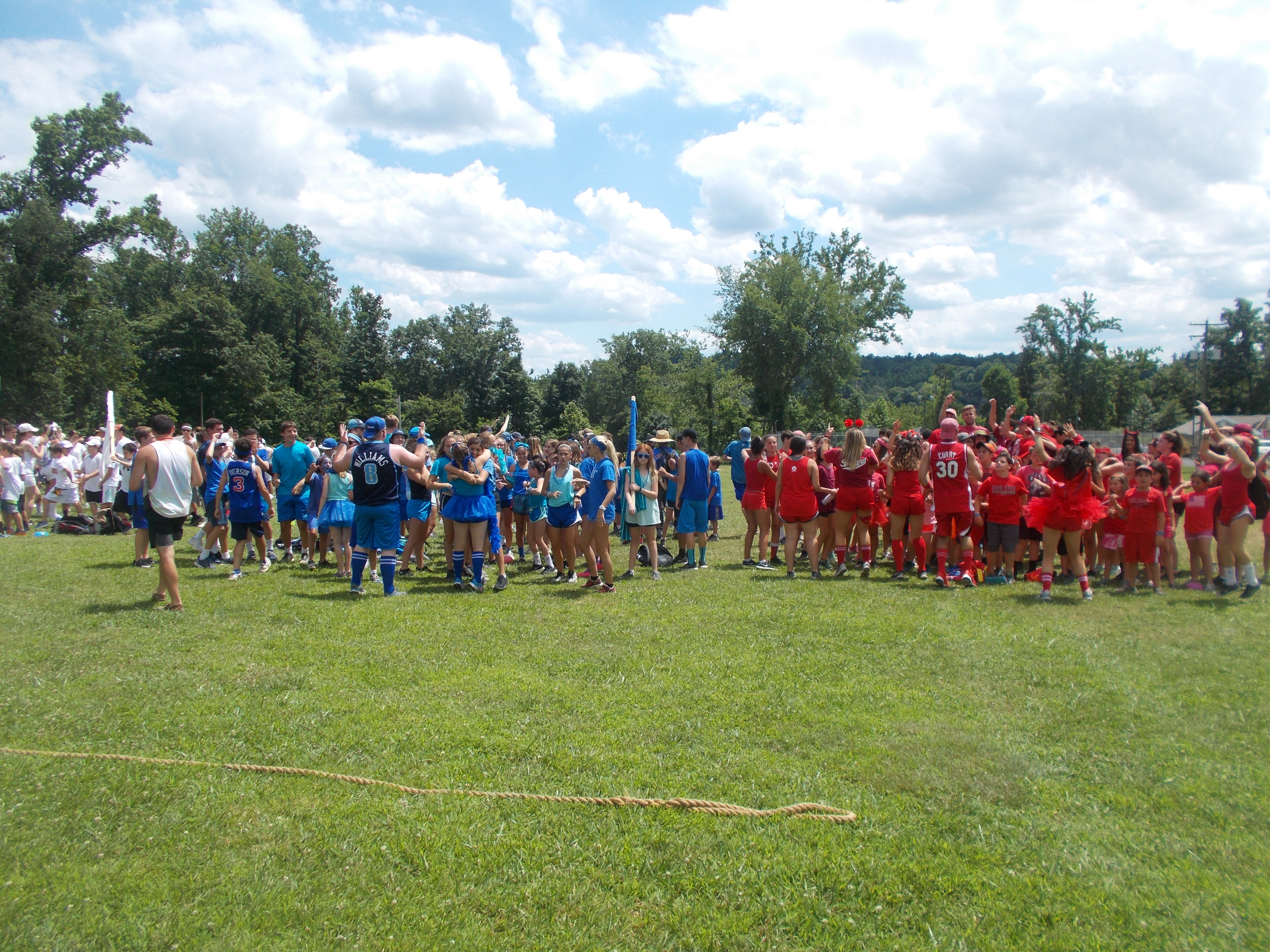 August 2, 2018
It used to be just 1 day.  Then it got bigger, and we added more activities, and now its two days.  Two days of relays, competitions, tug of war, rock paper scissors, dodgeball,  sabra "foam-en", sham battles, dancing, captains climbing the flagpole, final night dances, songs and performances,  plaques, cheers, cookout and even a silent lunch.  That's right….for 1 meal during the games, nobody talks when they eat.  Or they lose points.  Only at camp!
All in 2 days.
But the real story is at the end.  At the end of the two days, when all of the competitions are complete.  The scores are in.  The video of the experience is watched by all.  Now it's time to announce the scores.  You've never seen anything like this.  We start with announcing the 4th place team, and we work our way to first place. 
"In 4th place, with 11,055 points – the yellow team!"
This team was just told that they had the least amount of points.  They stand up and start cheering like they just won the lottery.  Not just the daily lottery – but the Powerball!  Jumping up and down.  High fiving.  Why?  Keep reading.
So now there are 3 teams remaining….
"For the first time in Color War history, we have a tie for 2nd place.  This means that when we announce the two teams that tied, first place, please hold your applause so these teams can celebrate."  Why? 
"Tied for 2nd place, with 12,370 points, and just 40 points behind first place" (cue 440 people saying "oh my goodness 40 points?!")….
PAUSE…
CUE SUSPENSE…
"WE HAVE A LATE WAKE UP TOMORROW!"
Place goes crazy….they know it's coming.  We have a late wake-up every year after Color War for 30 years.  But they cheer like they again just won the lottery.  Why, because it's camp!
"Tied for 2nd place, with 12,370 points, and just 40 points behind first place"……
"The Red and White teams!"
Red and White jump up and cheer like they were just told that they were 1st place, while the actual first place team is still sitting, kicking their feet and waving their arms waiting to be called.
"And in first place, with 12,410 points, the blue team!" (Immediately cue "WE ARE FAMILY" on the speakers).
Why?  Here's why….."When the great recorder comes to write against your name, it's not whether you won or lost but how you played the game."  
This saying is located in our Chadar Ochell, dining hall.  It has been since 1988.  It's a saying that we live by at EKC.  Our captains say it to the whole camp at the end of every Color War.  It's really true….it's actually unbelievable.  Nobody really cares if they win or lose in Color War, because it's all about how we play.  As a team.  Together.  Having fun.  Creating the experiences that we'll remember forever.  Isn't this what we all want our children to experience…
Because we are family.  We cannot wait for the next 7 days of camp!
Shalom,
Sam