July 15, 2019
Session Two Begins!
By Pamela Nestor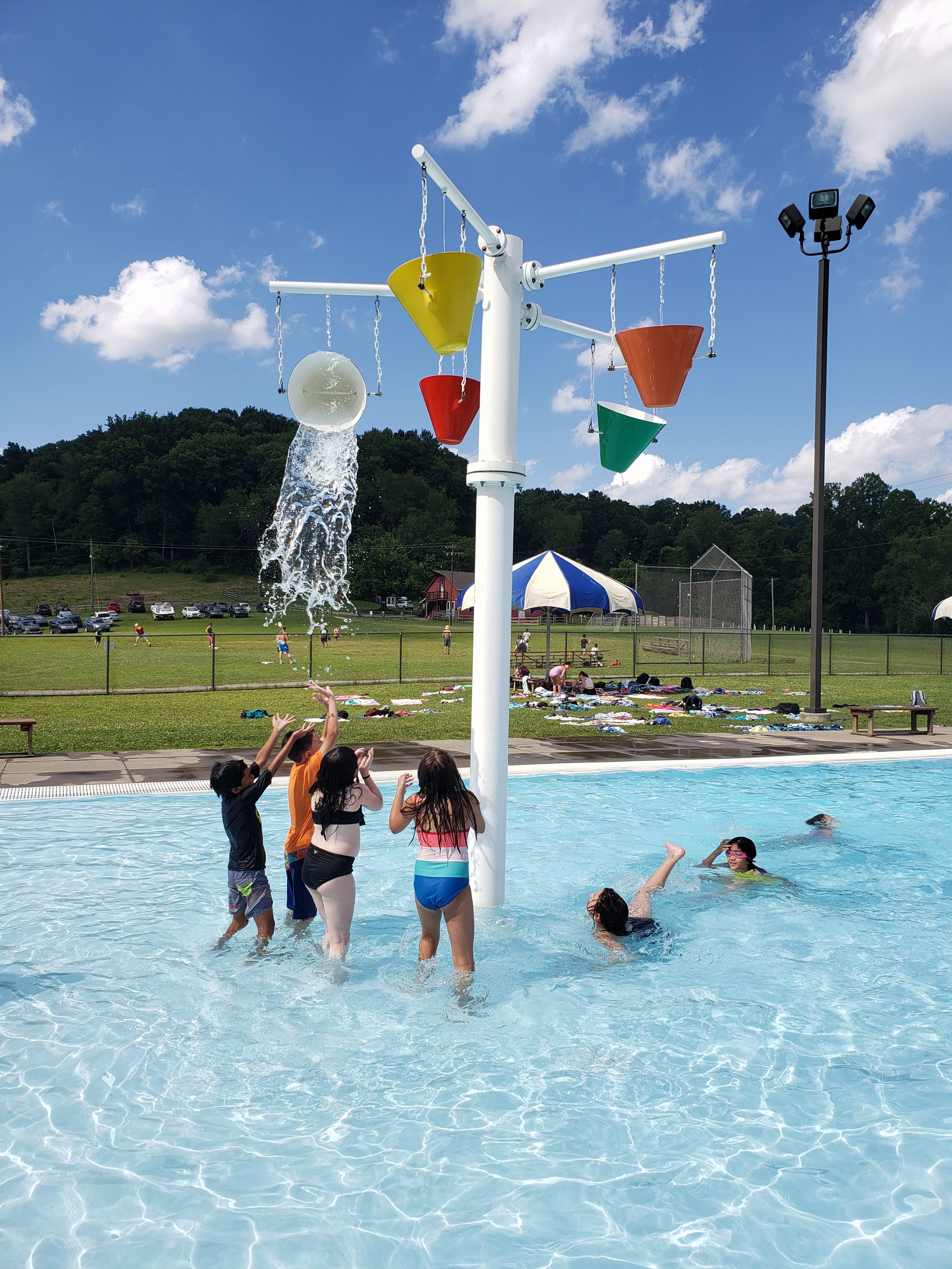 Our Session 2 campers arrived this morning!  We were so excited to welcome campers from all over the world to EKC and to have our SIT's back at camp! The buses pulled in and everyone headed to the flagpole where they found out their bunking assignments. They unpacked their luggage and then we went to the dining hall for lunch. We had chicken nuggets, tater tots, and the salad bar! Afterwards, we got right into activities!
In arts and crafts, teen girls made bracelets with friendship string or beads. In the camper kitchen, Sabra girls were busy making cookies! They learned how to measure sugar, flour, and spices and how to mix the ingredients together. While the cookie dough baked, they took a break and practiced their cartwheels and past dance routines.
Teen girls headed into the kitchen next and finished baking the chocolate chip oatmeal cookie dough. Beside them in the dance studio, another group of teen girls stretched out before a few rounds of freeze dance, where they dance until the music stops; if you move, you're out! In the upper ball fields, Kineret boys played baseball; Halutzim boys played basketball, and the pools were open for free swim!
For dinner we had spaghetti and meatballs. It's also teen unit head Joe Fabiano's birthday; skip around the room! Tonight, Sabra campers played kickball while Kineret, Halutzim, and Teens got introductions to all of the Chugim options for the session and will sign up tonight.  We then headed to our all-camp bonfire where we sang and hung out by the fire.
We are all unpacked and settled in.  Tonight we will have our first sikkum moments (end of day wrap-up activities) with our cabin groups.  Teens will have their first quad camp fires, while Sabra, Kineret and Halutzim will write their cabin ketubahs and work together to create rules for their cabins.
We can't wait for all the fun this week!