January 10, 2019
The Myth of Homesickness
By Rachael Speck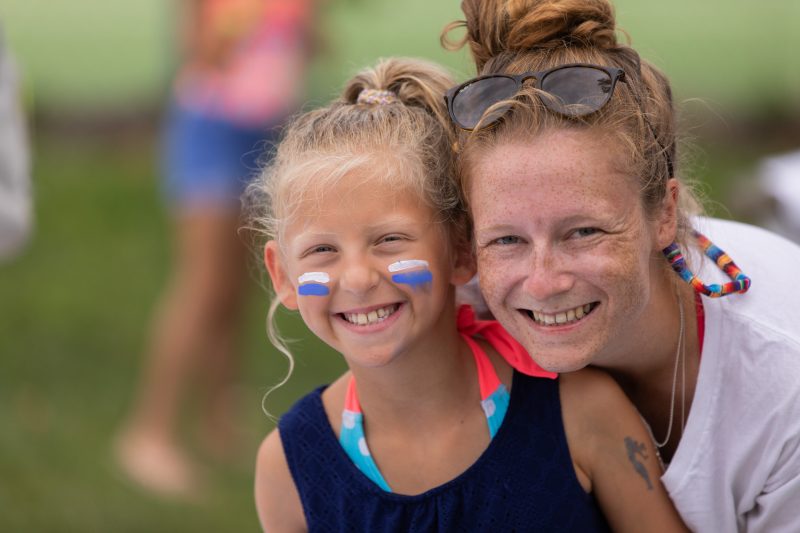 As parents, we strive to give our children a home that is safe, comfortable, and filled with love.  Most importantly, home is where you, their parent or guardian, the one who knows them best, is there to take care of them every day.  Who wouldn't miss all of that?
Homesickness is a natural feeling – often times quite comparable to the feeling of nostalgia that we get as adults. As adults, we've experienced this feeling with far greater frequency than our children and are more adept at navigating the emotions that come with it. At some point during Camp, everyone feels a little bit homesick or nostalgic (including the grown-ups!).  It's something that should be expected as part of your child's camp experience.  Sending your child off to sleep away camp can be a little overwhelming for both you and your child.  For your child, it is natural for them to miss them home and we're ready to help them overcome these new emotions, so that they can continue to have the greatest of experiences with us.
What happens when kids get homesick at EKC?  We carefully train our staff to have frequent conversations with all of our campers to help them get acclimated to camp and to facilitate making new friends.  We keep campers busy from morning until night so they have little time to think about missing home.  We encourage them to write letters to their family members.  We remind them of all the fun activities they have done or will get to do at camp.  We have special "homesick medicine" (warm water and honey – and even special chapstick) that we give a few sips of to help "cure" the sad feelings.  By the end of the first full day of camp, the majority of campers are happy and adjusted.
Time away from home and from parents can help a child grow.  For anyone considering sending their child to overnight camp for the first time, I strongly encourage you to read "Homesick and Happy" by Dr. Michael Thompson (http://michaelthompson-phd.com/books/homesick-and-happy/)   Dr. Thompson speaks to all of the feelings that kids feel when they go to camp – happy, scared, anxious, exuberant.  He talks about the thrilling environment of summer camp as a place where children have emotionally significant and character-building experiences.  They often grow in ways that surprise even themselves.
If your child is feeling homesick, it doesn't mean they are sick.  It doesn't mean they aren't having fun, aren't happy and won't be successful at camp. In fact, you can love camp AND be homesick, those feelings can absolutely co-exist. We as parents hear the word "homesick" and right away we feel anxious, as if it was totally unexpected for our child to feel homesick at camp.  As if there camp experience is ruined now that they got homesick.  Homesickness is a normal feeling.  It's part of the individual growth process.
EKC provides a safe, nurturing community; parents can rest assured that the needs of their children are met and that each child is cared for while being encouraged to open up to new friendships, activities and experiences.  In some ways, the separation can be even more difficult for parents.  It's a loss of control of your child's everyday needs, activities and environment.  It foreshadows the time when children will grow into young adults and leave home for good. Our leadership team at EKC is here to support your child AND you in this camp experience – we know it's new for your family and will help everyone adjust to being part of our EKC family
Rachael Speck
Associate Director