July 11, 2018
The Staff Journey
By Sam Bloom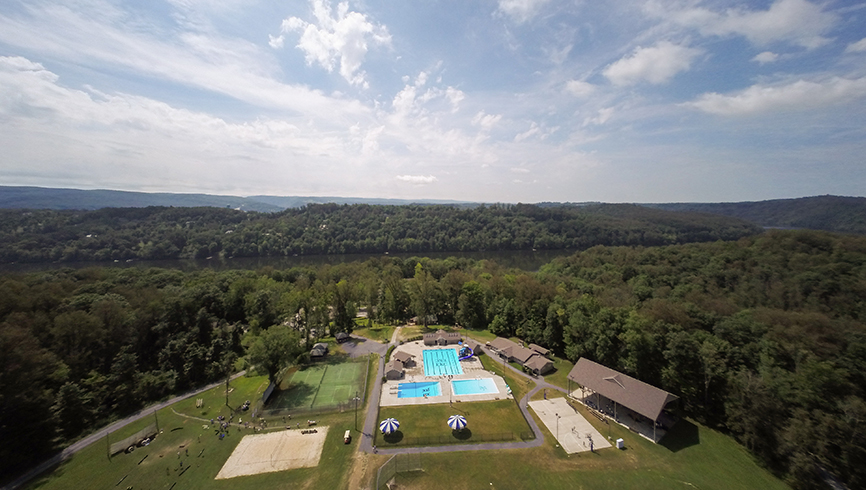 As we wrap up Session 1, we think about the end of the camp journey for our Session 1 campers.  The next 72 hours create a different kind of vibe in camp.    For campers, it's their last chance to spend time with their friends, do their favorite activities and spend their last moments in their favorite places around camp.  For our staff, we are only halfway through their summer journey.  However, the journey for our staff is year-round.  Our mission is always to keep our staff "happy to stay and not glad to leave."  Whether they grew up at camp as campers, or are here for the first time, we want them to love camp like they love their homes.  This is a constant reminder for us to keep them at their very best.  We train them, we motivate them, and we pump them up.  Young adults and adults need that.  We all need that.
Here was our Top 10 during our staff meeting this past week.  This was for our counselors, specialists and our head staff.  I know, I know, there are 12, but that's how we roll at EKC….12 for 10!
Believe in yourself.  There may be people who will doubt your ability to lead.  Don't let them sidetrack you.
Believe in others.  They have the ability to rise to the occasion, meet your expectations, and achieve team goals.
Don't let others undermine you.  Some will try – not necessarily because of what you say, do, or believe, but simply because you're the leader and they are not.
Have a vision.  If you don't, someone else will.  Then they become the leader.  Sharing a vision means knowing where you're going, even if you don't always know how to get there.  It also means being creative and flexible. Routes may change, but destinations should stay the same.
Have a plan.  You can always change your plan as circumstances dictate, but not having a plan will waste time, resources, energy, and enthusiasm.
Show respect.  Pave the way for people to earn your genuine respect.  Respect will ultimately influence how you relate to others.
Focus on the individual.  Being a motivating force, or a cheerleader, for the organization or team has an important place in leadership.  But beyond the theatrics lie the individual relationships.  They are the underpinning of support needed to sustain teams and organizations.
Be collaborative.  Treat all as your peers, not your underlings, regardless of their roles, ages, or responsibilities.  It is a truism that none of us is as smart as all of us.
Be prepared.  Someone once said that luck is the intersection of preparation and opportunity.  That some call it luck will not detract from the importance of your efforts.
Work hard.  Some may believe that the higher you get the less work you have to do.  Actually, it is the opposite.
Play hard, have fun.  Teams that play together stay together.
Take responsibility when things go wrong, even when it's not your fault.  Supporting your team members means having their backs.  Cede to responsibility when things go right…even if the success is largely because of you.
These 12 will stay with us as we wrap up Session 1 and get ready for Session 2.  We want these 12 to translate in to the cabins, in to the activity areas, and in to the daily lives of campers and of each other.  These will stay at the forefront of our minds as we experience all the end of the session has to offer over these next 3 days – final league championships, levels ceremony, loyalty gifts, Halutzim ice cream social, teen banquet and more.  One day, when our staff become leaders in their communities and in the world, we know that these memories will be an integral part of their lives and that part of their success connects right back to their days as a staff member at Emma Kaufmann Camp!
We Are Family!
Sam