August 3, 2019
Our Day
By Pamela Nestor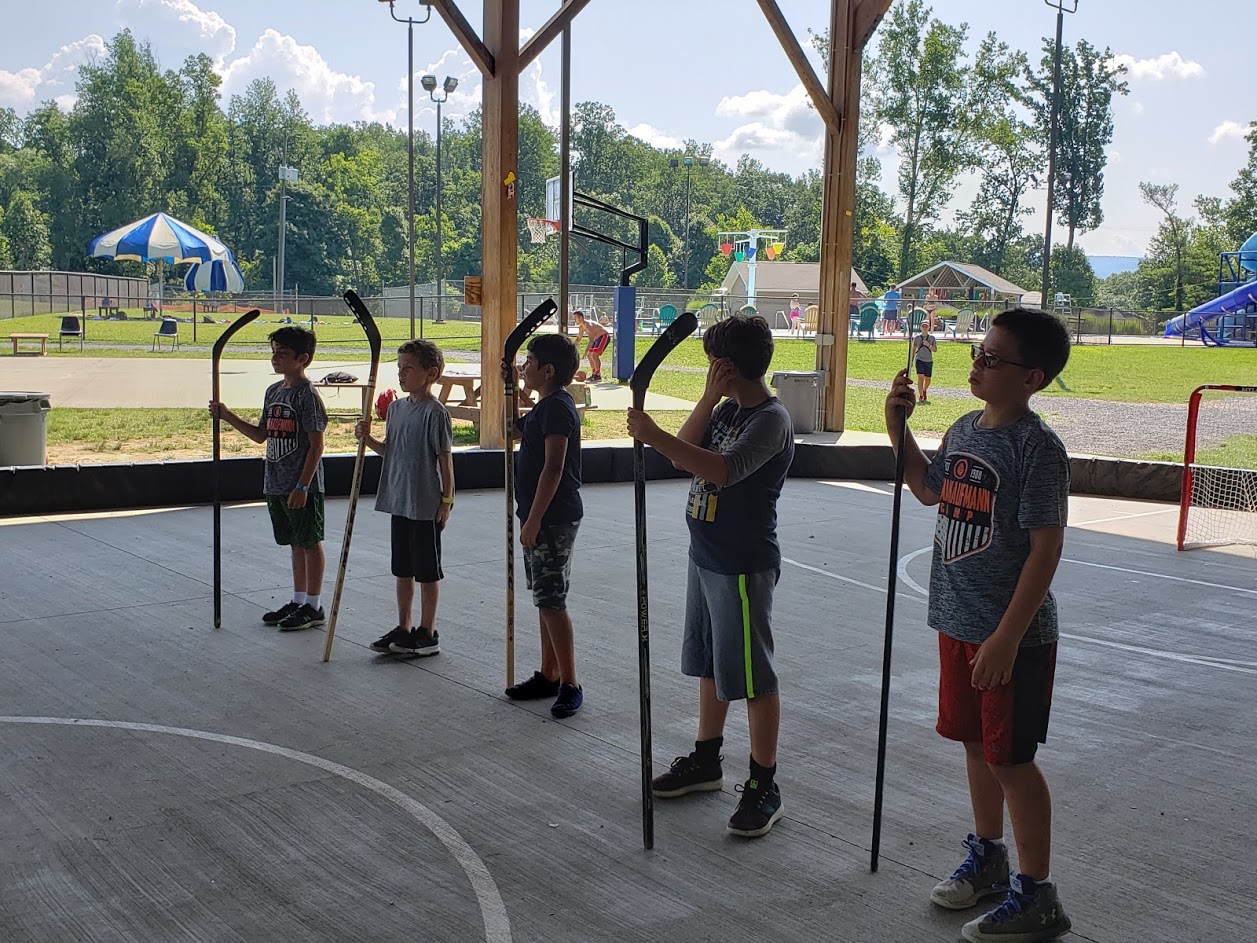 Good morning from EKC! We ate cheesy scrambled eggs, cereal, and fresh fruit for breakfast before schticks at the flagpole. Teen boys played cards beside a challenging hockey game: counselors vs. Sabra boys. They sang the National Anthem and then started their game. Halutzim girls were next into the rink. Another group of Halutzim girls rode by on horses! We also welcomed visitors from the JCC today!
We had fish sandwiches, waffle fries, the salad bar, and pasta for lunch! We ate with our JCC visitors. During rest hour, campers participating in the Variety Show assembled for rehearsal. They went through all the numbers in preparation for tomorrow's performance. We can't wait to see it! Free swim was also in full swing; we cooled off and played games in the pool.
In arts & crafts, teens worked on their plaques for TC final night. They're very excited to surprise their captains. And later in cooking, they baked chocolate chip cookies, delicious! Campers are finishing their crafts in ceramics; they put their clay outside to dry this afternoon in preparation for painting.
Shabbat Shalom! We had our customary Shabbat meal for dinner: matzah ball soup, chicken, the salad bar, and vegetables. We had our final song session of the summer tonight.  There was tons of energy in the room as well as lots of tears knowing the end of camp is near.  We've still got tons of fun to pack into the next 3 days!