July 9, 2021
Shabbat Shalom – Shehechiyanu Moments
By Aaron Cantor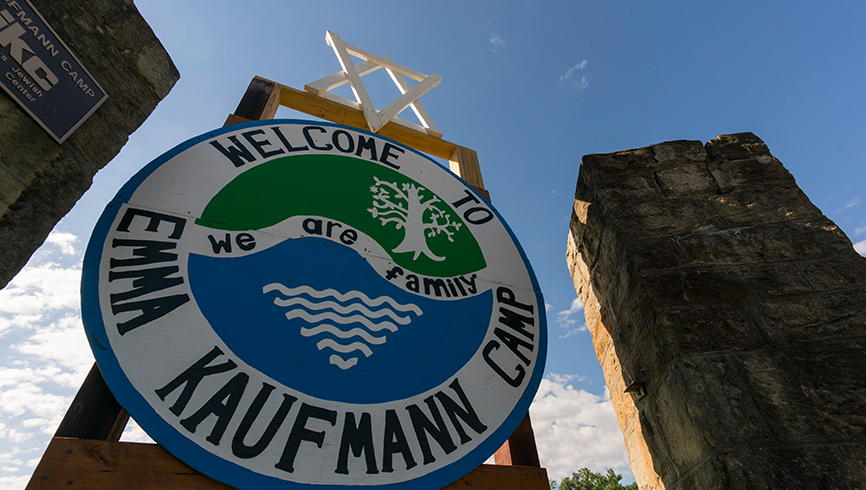 Shabbat Shalom from Camp!
In just under an hour, we will begin our final Kabbalat Shabbat of Session 1, as we welcome in the Sabbath. Every single summer, time flies when the campers are here. This summer was no different as it truly feels like just few days ago that we welcomed 270 campers and now we prepare for the final few days of an incredible session. This summer we introduced Shehechiyanu moments throughout Camp that celebrate individual and collective successes. Every Shabbat we pause, acknowledge the accomplishments and firsts throughout Camp, like getting up on water skis, tie-dyeing, making new friends, trying new foods, and even jumping off the diving board! Then, we say the Shehechiyanu as a Camp. Why do we do that? The Shehechiyanu is the blessing we recite each time we do something for the first time every Jewish calendar year, including to mark joyous occasions.  The transliteration of the last few words of the blessing "shehechiyanu, v'kiy'manu, v'higiyanu laz'man hazeh" – is translated to "who has kept us alive, sustained us, and brough us to this season". We know how important it was for Camp to operate this summer and like the words of the Shehechiyanu, we want to acknowledge that we did it. This Shabbat, our final Shabbat, we will again say the words of the Shehechiyanu as we celebrate the successful completion of our first session at Camp
This weekend we'll complete the stories of Bamidbar (Numbers), the 4th book of the Torah. It's fitting that the end of a book coincides with the end of Trip 1. One of the beautiful things about Judaism is as we end, we prepare to begin again. We allow our past experiences to launch us towards our next adventures. The pinnacle of this is in the fall when we begin again with Bereishit (Genesis), the first book of the Torah. Every year, we roll the Torah scroll back, skimming the stories that belong both to the past and to the future.
Now, as we make our way to the amphitheater to begin our Kabbalat Shabbat, we wish you a Shabbat Shalom,
Aaron