November, 2018
We Are Family – November 2018
We Are Family – November 2018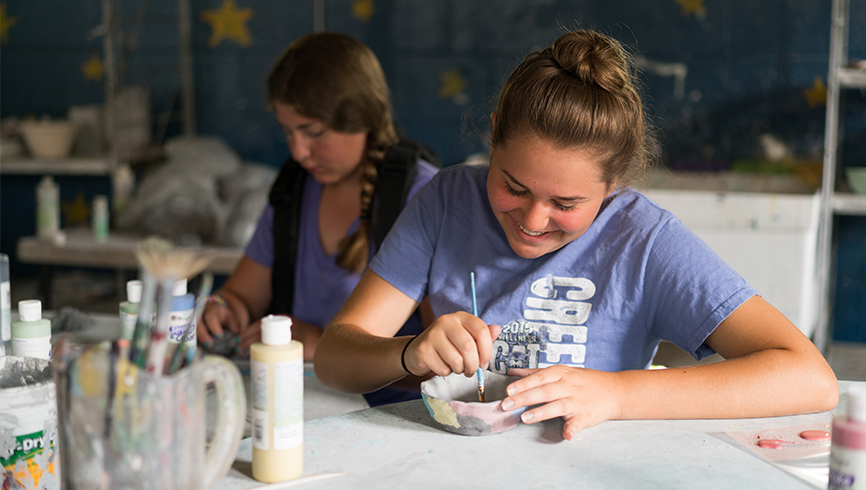 We Are Family Newsletter – November 2018
During the fall, many of us reflect on our days together at EKC.  We think about what went well, what we want to improve, what we want to reinvent and how we can exceed expectations next summer.  We are always seeking and receiving feedback, whether it's from our current campers or from our parents who are in touch with us throughout the year.  EKC is currently implementing a 3-year strategic plan that has given us a concrete plan of changes, improvements and additions that will help us remain one of the premiere Jewish overnight camps in the country.  The strategic plan was largely created based on what we heard from you.  We want to thank you and your camper for all the feedback you've provided us through surveys, phone conversations and emails.
---
What are parents saying about EKC?
"EKC is heaven on earth with amazing programming, dedicated staff and counselors, organization, communication, and safety."
"EKC is a safe and inclusive environment that nurtures individual and community goals while working tirelessly to improve all areas toward parent and community satisfaction while continuing to run the best camp in the country."
"Whenever my daughter comes home from camp, she always has a bigger twinkle in her eye.  I think she is finally learning that she can be her own person.  Giving her the independence and learning to be responsible for her own actions at camp have been an invaluable tool.  I thank you for giving her this opportunity."
"My son's camp staff this summer created a positive environment that has allowed for invaluable friendships and enriching summer experiences that encourage growth and positivity for him."
---
 A Message from Aaron Cantor, new EKC Director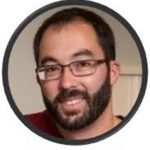 I vividly remember my very first overnight camp experience and how welcomed I felt as soon as I stepped off the bus.  All these years later I am overwhelmed by the warm reception I have received from the EKC family. Your notes, Facebook messages and well wishes mean more than you know. Together with Rachael Speck and all of the full-time staff, I cannot wait to roll up my sleeves and usher in a new era at EKC where campers and families are at the center of everything we do.
As we get to know each other, I hope you come to understand just how important the Jewish overnight camp experience is to me.  In fact, camp is where I gained greater confidence and self-concept through enhanced problem-solving skills and increased adaptability. Drawing on those wonderful memories and my ten years as a camp director, I look forward to discovering new and exciting ways that EKC can best prepare our campers for life's journeys through a foundation of connections, values, growth and fun.  Working with the entire EKC community – from families to staff to alumni – I am excited to help take EKC to the next level and to keep a tradition of incredible summers alive! Thanks in advance for your support.
In the spirit of camping,
Aaron
---
What's New for 2019!
-NEW, RENOVATED lake front!  Including a NEW motor boat, NEW kayaks, NEW docks and an expanded beach front!
-NEW senior staff housing so we can attract and adequately house expert instructors to teach specialty activities.
-NEW full-size industrial camper kitchen for our growing cooking program!
---
 Staff Announcement
It is with mixed emotions that we announce Stephanie Buzza will be leaving Emma Kaufmann Camp on November 16th after 15 incredible years. During her tenure at EKC, Stephanie has had a major impact on camp. She has earned and maintained a 100% score on our accreditation with the American Camping Association. She has recruited so many of our amazing international staff over the years. She has been at the forefront of bringing camp into the "digital age" by moving us to online staff applications, HR forms and camper forms.   Stephanie has been a major asset to our office and our full time staff team. She has become a dear friend to so many of us over the years and will be sorely missed. We want to thank Steph for everything she's done for camp and for being so kind and helpful to each and every one of us. She has truly made EKC a better place.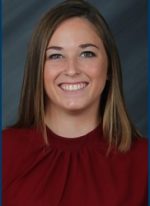 While we wish Steph a fond farewell and all the best in her future endeavors, we are extremely excited to announce Sarah Nutter as EKC's new Operations and Business Manager effective Monday, November 19th.  Sarah has been a staff member at the JCC in Pittsburgh for the past 2 years as the Office Manager at J&R Day Camp.  In this role, she has managed camper transportation, parent communication, licensing and accreditation processes and all day-to-day operations in the camp office.  During the offseason, Sarah has assisted with Club House, the JCC's afterschool program and other Children, Youth and Family Division efforts throughout the year.  Sarah is a resident of Ross Township.  After graduating from North Hills High School, she attended Westminster College where she earned her Bachelor of Science in Business Administration.  During college, Sarah was a competitive swimmer and played lacrosse.  Sarah is very excited to join the EKC team and make the leap into overnight camping.  She is most looking forward to meeting all the campers and families in the months ahead.
---
31st Annual EKC Reunion!
Where: Dave & Buster's at the Waterfront (160 E. Waterfront Drive, Pittsburgh PA 15210)
When: Saturday, November 24th  3:00pm – 5:00pm
Who: All 2018 EKC Campers & Staff
Cost: $10, pay in advance or at the door
Game cards and snacks will be provided.  Every camper will receive their Summer 2018 EKC Yearbook!
Transportation may be available from these cities at $100.00 per person, based on registration.
Friday, November 24th to Pittsburgh JCC, Squirrel Hill
Baltimore/Rockville depart from TBD at 11:30am
Columbus departs depart the Columbus JCC at noon
Cleveland departs Lewis Elementary School at 1:00pm
Sunday, November 26th from the Pittsburgh JCC, Squirrel Hill
Baltimore/Rockville: 9:00am
Columbus: 9:30am
Cleveland: 10:00am
---
Early Bird Registration Period Extended
In light of recent events, EKC recognizes the priority to focus on our families and community during this difficult time. Therefore, we will be extending our Early Bird registration period through November 30, 2018.  To register for summer 2019, contact Sarah Nutter a snutter@jccpgh.org or 412-697-3550. 
JCC Camps Receive Staunton Farm Foundation Grant to Broaden Inclusion
 The Jewish Community Center of Greater Pittsburgh is pleased to announce that JCC camps, Emma Kaufmann Camp and James and Rachel Levinson Day Camp, received Beyond an Inclusion Policy: Ensuring Children and Adolescents Reach Their Developmental Potential, a $100,000 two-year grant from The Staunton Farm Foundation. The overnight and day camps will utilize the grant to pilot an innovative community project to broaden inclusion at both camps, and also to define and implement an expanded vision of inclusion related to "invisible disabilities" and "fear of missing out."
The JCC will create a 3-year strategic plan of broader inclusion at the camps that will include empowering and equipping staff, improving physical facilities, and documenting efforts and the impact they will have on staff, campers and their families.
This will include creating a sensory room at each camp. These specially designed rooms combine a range of stimuli to help individuals develop and engage their senses as a therapy that helps children calm and focus themselves so they can be better prepared for learning and interacting with others.
The initiative also will include training all camp staff in "Mental Health First Aid" to build mental health literacy and help them identify, understand and respond to signs of mental illness.
Emma Kaufmann Camp currently is part of a national research study being conducted by the JCC Association in collaboration with Screen Education, a non-profit organization that conducts research on technology and human wellness.  The "2018 Camp Smartphone Deprivation Study" is surveying 12-16 year-old overnight campers about their behaviors and emotions related to being "unplugged" at camp.
The Staunton Farm Foundation believes in investing in a future where behavioral health is understood, supported and accepted.  This grant will allow the JCC to put an exclamation point on inclusion research by having access to national experts to create a community conversation around inclusion and the connection between mobile devices and mental health and what can be done to mitigate the impact technology is having on children and teens, including FOMO.
The Staunton Farm Foundation is dedicated to improving the lives of people who live with mental illness and substance use disorders. The Foundation works to enhance behavioral health treatment, support and recovery through grant making to nonprofit organizations in 10 southwestern Pennsylvania counties (Allegheny, Armstrong, Beaver, Butler, Fayette, Greene, Indiana, Lawrence, Washington, and Westmoreland).
---
EKC Winter Day Trip
EKC will be offering a Winter Day Trip to camp on Sunday, January 20th 2019. 2018 Sabra, Kineret  and First Experience campers (current 2nd-6th grade) are invited to join us for a day filled with fun camp activities, including a camp fire and s'mores and a trip to the West Virginia University Rec Center.   More information coming next month.
This will be in place of the winter overnight usually held at the end of December.  We are unable to have the overnight due to our lodge being under construction and it being the only heated building we have at camp.
---
JCC Inclusion Policy
The JCC is open and accessible to everyone, regardless of age, race, religion, national origin, sexual orientation, gender identity, gender expression or special need by welcoming individuals of all backgrounds, embracing their uniqueness and diversity under our communal tent.
Upcoming Events
Sunday, November 19th – Teferith Israel Camp Fair, Teferith Israel (1354 E. Broad Street, 43205), 11:30am-1:00pm
Sunday, December 2nd – Cleveland Camp Fair, Play Arcade and Kitchen (5900 Baker Mayfield Road, Baker Mayfield Heights, OH 44124), 2:00pm-4:00pm
Thursday, December 6th – Parent Information Session, Pittsburgh JCC – Squirrel Hill (5738 Forbes Avenue, 15217), 6:30pm-8:00pm.
Sunday, January 13th  – Columbus Jewish Community Camp Fair, at the Columbus JCC, noon-3pm
Sunday, January 20th – Winter Day Trip (2nd-6th grade only) – Emma Kaufmann Camp, 8:00am-8:00pm