February, 2019
EKC Parent Newsletter
We Are Family - February 2019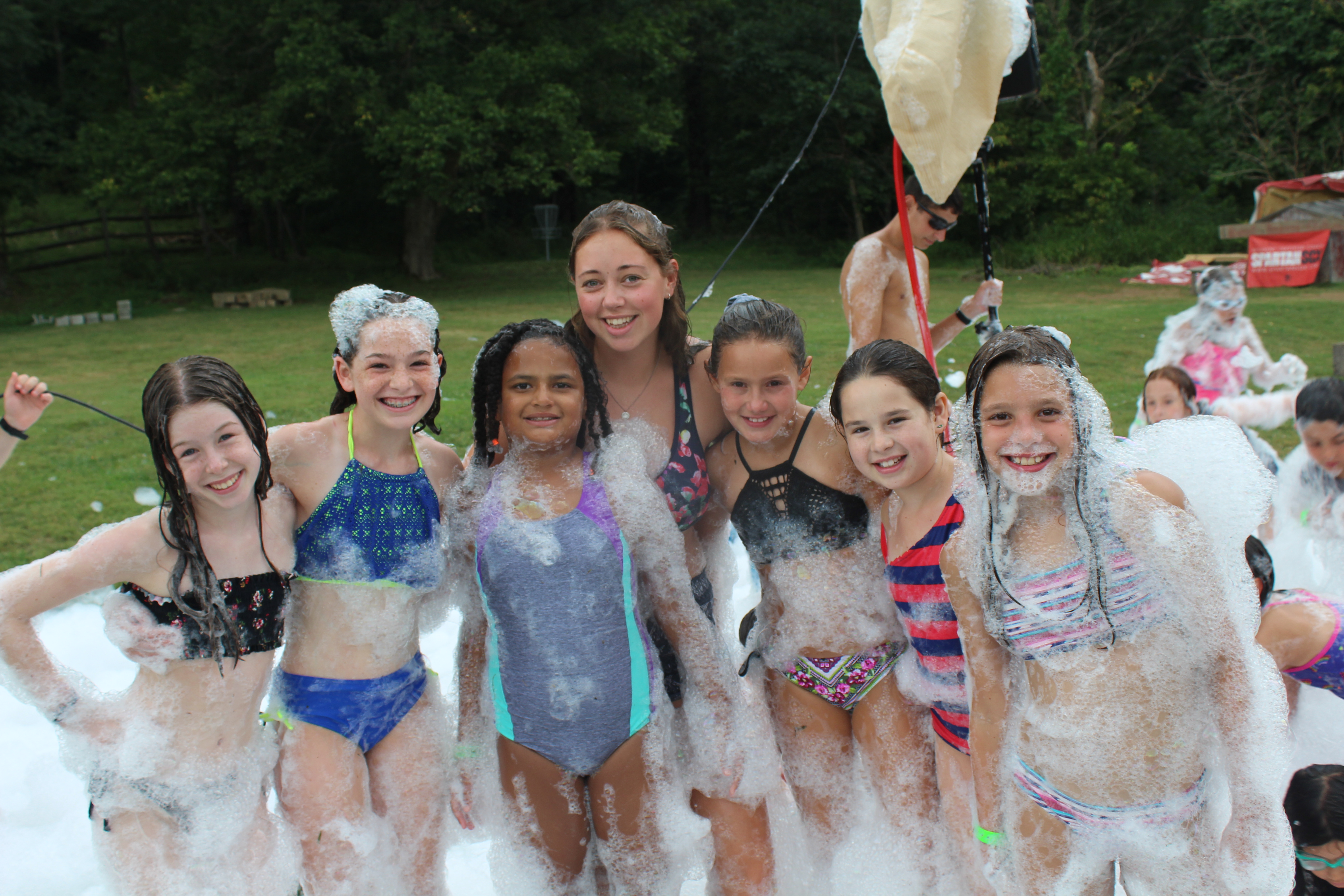 What's New for 2019
We are excited to announce close to $1 million in capital projects set to be completed in time for summer 2019.  Our completely renovated lake front will feature all new docks that will improve the safety and functionality of our waterfront.   It includes a new boating dock, new blob platform, and an extension of the lake steps.  We also added 1 new motor boat to our fleet so we can offer more tubing and waterskiing! The basement of our Beit Chosky (SIT Lodge) is being completely finished to include a new, modern teaching kitchen for cooking classes, a dance studio, multi-purpose room and bathroom.   We are building new housing, 3 new 3-bedroom homes to support the addition of adult senior staff members.  This housing will allow us to attract and recruit the best experts, teachers and mental health professionals to teach in our specialty areas and oversee our camper care.
---
Tiyulim Program
Our new Tiyulim program will offer authentic hiking, biking and camping experiences for campers in grades 5-10.  It will allow campers to experience the out-of-doors in a way they've never seen before.   These activities will be optional and will be offered as often as 1 time per week for each type of experience.   Tiyulim is the Hebrew word for "journeys."  While learning the basics of hiking, biking and camping, campers will also be exposed to an outdoor education curriculum as a means to increase their knowledge of the natural world.  Our dedicated Tiyulim staff will work with campers to build a nurturing, supportive environment for our campers to learn in.  We hope to make Tiyulim not just simply a summer experience, but a life experience with a value of resonance that extends far beyond the boundaries of a single summer.
---
B'Yachad (Inclusion) Program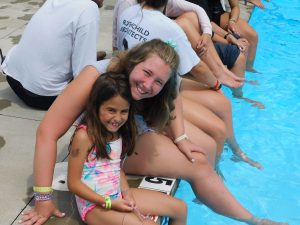 B'Yachad is EKC is proud to introduce this new program for children and young adults with disabilities.  This program will exist in addition to our longstanding Gesher program.   B'Yachad is designed to foster individual growth, create a sense of independence, learn new things, and to build social skills and make new friends in an inclusive setting.   Specially trained staff will provide a structured environment every day, taking into consideration and responding to your child's specific needs.
Our staff is being hand-picked and specially trained for the B'Yachad program.   We will have a full-time inclusion coordinator onsite, as well as specially trained inclusion counselors, and a camper care team of mental health professionals.   Our inclusion counselors receive a one-week intensive training program led by our JCC's inclusion consultant, a licensed clinical social worker and our inclusion coordinator.
We are asking you, our dedicated camp families, to help us spread the word about this new program.  If you know of a camper who might be a good fit for the B'Yachad program, and may not be able to attend EKC otherwise, please contact Rachael Speck at rspeck@jccpgh.org.
This program is being generously sponsored by the Staunton Farm Foundation.
Up to 1:1 staff to camper ratio
Dedicated sensory room
Full-time inclusion coordinator onsite
Coordinated visits or virtual meetings with behavioral support specialists as needed
Flexible session offerings based on the individual camper
---
Webinar for First-Time Families
Wednesday, April 24th 7:00-8:00pm
New to EKC?  Still trying to figure out what this whole experience will be like? Feeling overwhelmed by all of the information and the forms?  This live webinar is for you!  This will be a great opportunity to meet our EKC leadership team, learn how to best prepare your child for camp, go more in depth about our policies and procedures, and get all of your questions answered before the summer.
Link to Webinar:
Got a question now? Don't wait! Call the Camp office to talk to Rachael (412-697-3539) or Aaron (412-339-5412).  We can also be reached via email at rspeck@jccpgh.org and acantor@jccpgh.org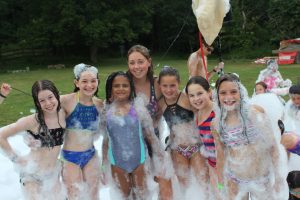 ---
Open House – Sunday, June 2nd 11:00 am-3:00 pm
Open House is a wonderful opportunity for families to visit camp for the first time. First-time campers and their families and any campers and families considering EKC in the near future are encouraged to spend the afternoon with us. Come see what camp looks and feels like! Participants will meet many of our senior staff (including unit heads), taking a walking tour of camp, enjoy snacks in our dining hall, and go swimming in one of our 3 swimming pools (weather permitting)! Free to attend. Appropriate for children of all ages.
To RSVP, email Rachael Speck at rspeck@jccpgh.org.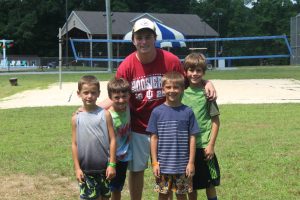 ---
Yalla Balagan Teen Travel Camp
The JCC of Greater Pittsburgh is excited to introduce our newly reimagined teen travel camp called Yalla Balagan (formerly known as Noar Bogrim).   Campers will get the opportunity to explore Pittsburgh and beyond, all grounded in Jewish values.  The first week of each session is based at the Family Park in Monroeville, where campers will engage in team building, service and activism and leadership development.  Big trips will happen the second week of each session.  The third week of each session will feature day trips around the region.
This is a great opportunity for campers in grades 6-8 who are looking for some more camp fun before or after they come to EKC.  An exclusive 2-week session offering is available just for EKC Session 1 campers.  This 2-week session includes trips to Hershey Park and Cleveland.  For more information, click HERE.  To learn more about this exclusive offering, contact Katie Whitlatch, JCC Day Camp Assistant Director, at 412-697-3540 or kwhitlatch@jccpgh.org.
---
Camp Forms
On March 1st, every parent/guardian will receive a link to Camp Minder where you will be able to access all of your camp forms.  You will be asked to log in to your account or create an account if you are a new family.  You will then be directed to a Parent Portal that will contain all of the forms you will need to complete for your camper this summer. The following forms will be available for EKC and need to be completed by Friday, May 24th, 2019.
EKC Camper Information Form
EKC Bunk Request Form
EKC Camper Confidential
EKC Canteen Form
EKC Honor Code
EKC Health History Form
EKC Physician Exam Form
EKC Out of Town Date Form
EKC Packing List
EKC Pharmacy Form
EKC Transportation Form
---
Blogs
We love talking about camp, all year round, all the time.  Check out our recent blogs to learn more about our camp philosophies and our thoughts on the upcoming summer!
Ethiopian-Israeli Camper Bridge Program
As a part of our EKC Israeli Camper Delegation, we are excited to welcome to Ethiopian-Israeli campers to EKC Session 2 this summer.  As a part of this program, the Ethiopian National Project (ENP) "Bridges" project is a tool to help Ethiopian-Israeli 9th graders practice spoken English.
---
Become an ENP Bridges Skype Pair
In addition to ENP Bridge's weekly lessons with a professional teacher, YOU are the special key that helps the teens succeed. As an ENP Bridges Skype Pair, you'll have the opportunity to:
Meet an Ethiopian-Israeli peer (an Israeli 9th grader)
Help improve your pair's English as you explore different topics together
Learn and share the extraordinary story of Ethiopian Jewry
A Little Time, a Lot of Impact
You can make a big difference, and feel a difference, too.
Minimum 20 minute calls in English with your Skype pair, every other week (or more if desired)
You set your schedule and timing with your pair. You can choose, or make up your own, topics.
Share your experience with others through an independent or group project of your choosing,
ENP will there to help, guide you, offer conversation topics, share resources on Ethiopian Jewry, and more!  Interested?  Contact Kim Salzman, Director of Israel & Overseas Operations at the Jewish Federation of Greater Pittsburgh at ksalzman@jfedpgh.org.
---
Upcoming Events: 
First-Time Family Webinar – Friday, April 24th 7:00pm
A Community Conversation on Teen Mental Health feat. Dr. Jean Twenge – Sunday, April 28th 4:00-6:00pm, Squirrel Hill JCC, Pittsburgh
Family Shabbat Dinner – Friday, May 3rd 6:00pm at the Squirrel Hill JCC, Pittsburgh
Open House – Sunday, June 2nd 11:00am-3:00pm at EKC
Kirshner Family Weekends – June 7th-9th (sold out, day option available), August 23rd-25th at EKC
For more information or RSVP to any of these events, contact Rachael Speck at 412-697-3539 or rspeck@jccpgh.org.